Annual Chapter Banquet and Auction
March 19, 2022 – Double Tree Hotel, Chesterfield, MO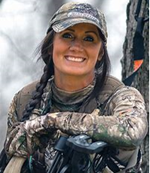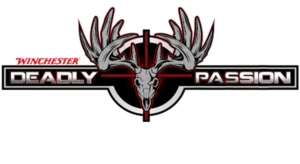 Melissa Bachman, host and producer of Winchester Deadly Passion on the Sportsman Channel will join us to provide insight into her adventures of hunting a variety of species from around the world.  Melissa is an outstanding ambassador for SCI and hunters everywhere.  SCI has proudly sponsored Bachman's show since 2017.  "Meet and Greet" with Melissa will start at 5 pm.
Doors Open at 5 pm, Dinner/Program 7 pm, Live Auction 8 pm.
Sit-Down Dinner, Cash Bar, Live Auction, Silent Auction, Raffles and Games
Auction Items include:  Hunts, Guns, Hunting apparel and accessories, Art Work and local entertainment packages to name a few.
Annual Chapter Banquet and Auction
Live Auction Highlights-Hunts
Live Auction Highlights-Non-Hunts
Thank you for supporting our banquets!
Each March the Gateway Area Chapter hosts its largest event of the year, the Annual Banquet and Auction.   The Annual Banquet and Auction is the chapter's primary fundraiser which helps to support the numerous conservation, education and humanitarian initiatives the chapter is involved with throughout the year.
Full sit-down dinner, gun raffles, bucket raffle and silent auction entertain guests until the main event of the evening, the LIVE AUCTION. The Live Auction will contain unique guns, and signature items such as hunts donated by both domestic and international outfitters.
For those discerning hunters wishing to schedule the "hunt of a lifetime", many such opportunities will be available on the live auction.