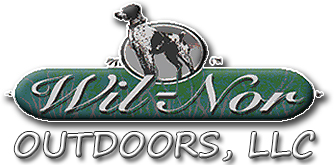 Fun for Everyone!
Let's go shoot some birds! The Gateway Area Chapter of SCI is hosting their first annual upland game hunt on Saturday, January 25 at WilNor Outdoors in Dittmer, Missouri. Cost is $130 per gun without a guide/dog or $145 with a guide/dog for groups of 4. Cost includes lunch and between 6-9 birds depending on what bird mix you wish (quail, pheasant, or chuckar). You can hunt in the morning and join us for lunch or you can arrive and join us for lunch and hunt in the afternoon, your choice.


Morning hunters arrive at 8:00AM, followed by lunch at approximately noon. Afternoon hunters arrive 11:45am, afternoon hunt at 1pm.

We'd like to get a preliminary headcount as soon as possible and if you are bringing a dog. You do not have to be a member of SCI to attend and are encouraged to bring a friend who likes to bird hunt.

RSVP Required to Mark Johnson at MDJSportsman@gmail.com.

If you have any questions, please feel free to email or call Mark at 314-737-8123. Space is limited to first 24 who sign-up.

Drawing for $150 Cabelas's gift will take place at the event.