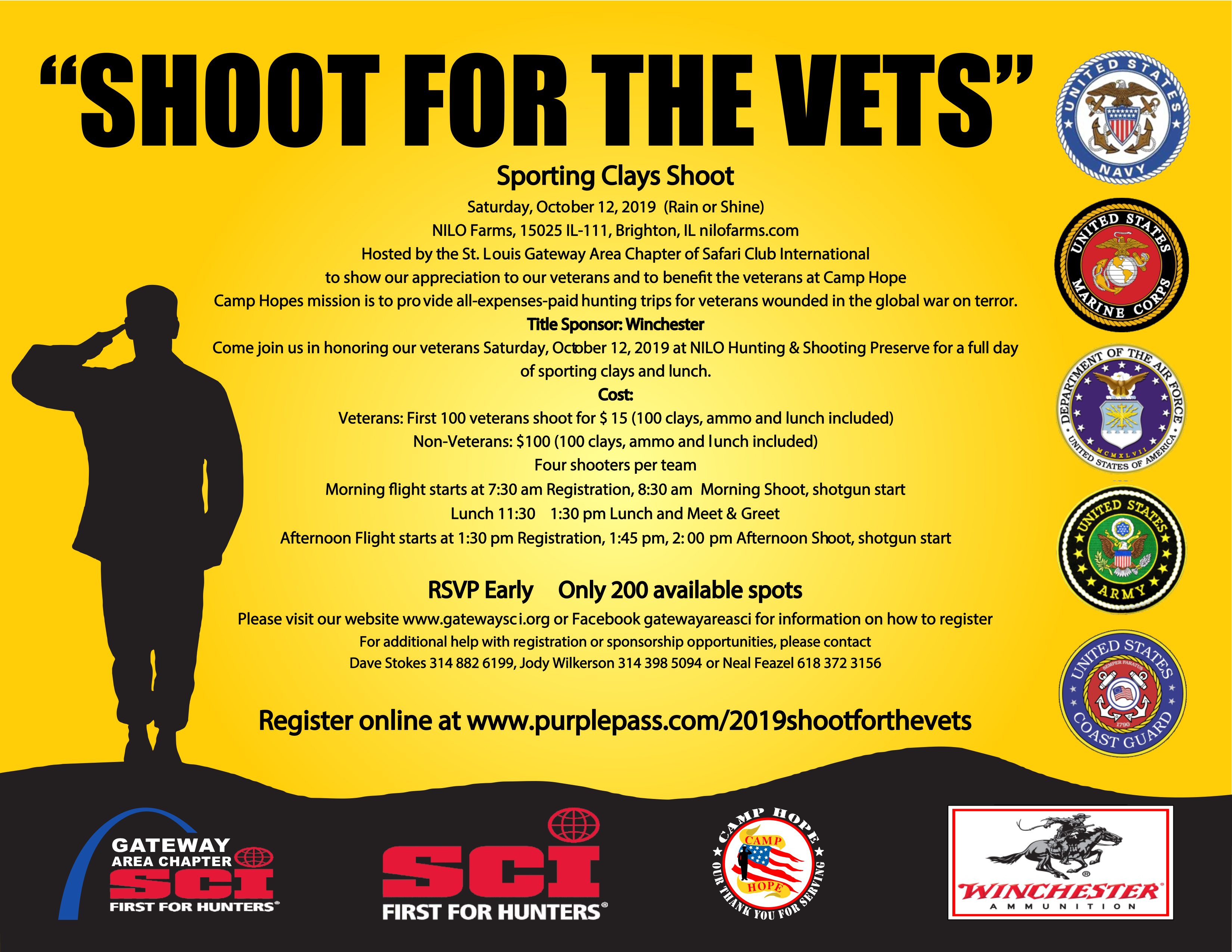 Gateway Area Chapter of Safari Club International Veteran's Sporting Clay Shoot at NILO Farms:  October 12, 2019
Come join the Gateway Area Chapter of Safari Club International as we host the 2nd annual "SHOOT FOR THE VETS" to show our appreciation to our veterans and to benefit the veterans at Camp Hope located in Farmington, Missouri.     Camp Hope mission is to provide all expenses-paid hunting trips for veterans wounded in the global war on terror.
The event will be Saturday, October 12, 2019 at NILO Farms in Brighton, Il.    The shoot is open to both veterans and non-veterans.    Last year we had about 120 shooters, split pretty evenly between veterans and non-veterans.    We hope to get the 200 maximum shooters allowed this year.    If you know of anyone who would like to come shoot, please send them our way!
Registering Instructions:
You can register for the event three ways:
First method (and the easiest) is online:
Second method is to call one of the three people below:
Dave Stokes --- 314 882 6199
Jody Wilkerson --- 314 398 5094
Neal Feazel --- 618 372 3156
Third method is to send an email to following:
Dave Stokes – stokesd50@outlook.com be sure and include contact information so that we can reach out to you and get the needed information
Thanks for joining us back on October 13, 2018 for a day that was dedicated to honoring our veterans!  We had a great time and are already looking forward to our next event!
Thanks also to NILO Hunting & Shooting Preserve, Winchester, the NRA, former NRA President Mr. Pete Brownell and Safari Club International President-Elect Mr. Steve Skold for making this event a huge success!
We would also like to thank our sponsors: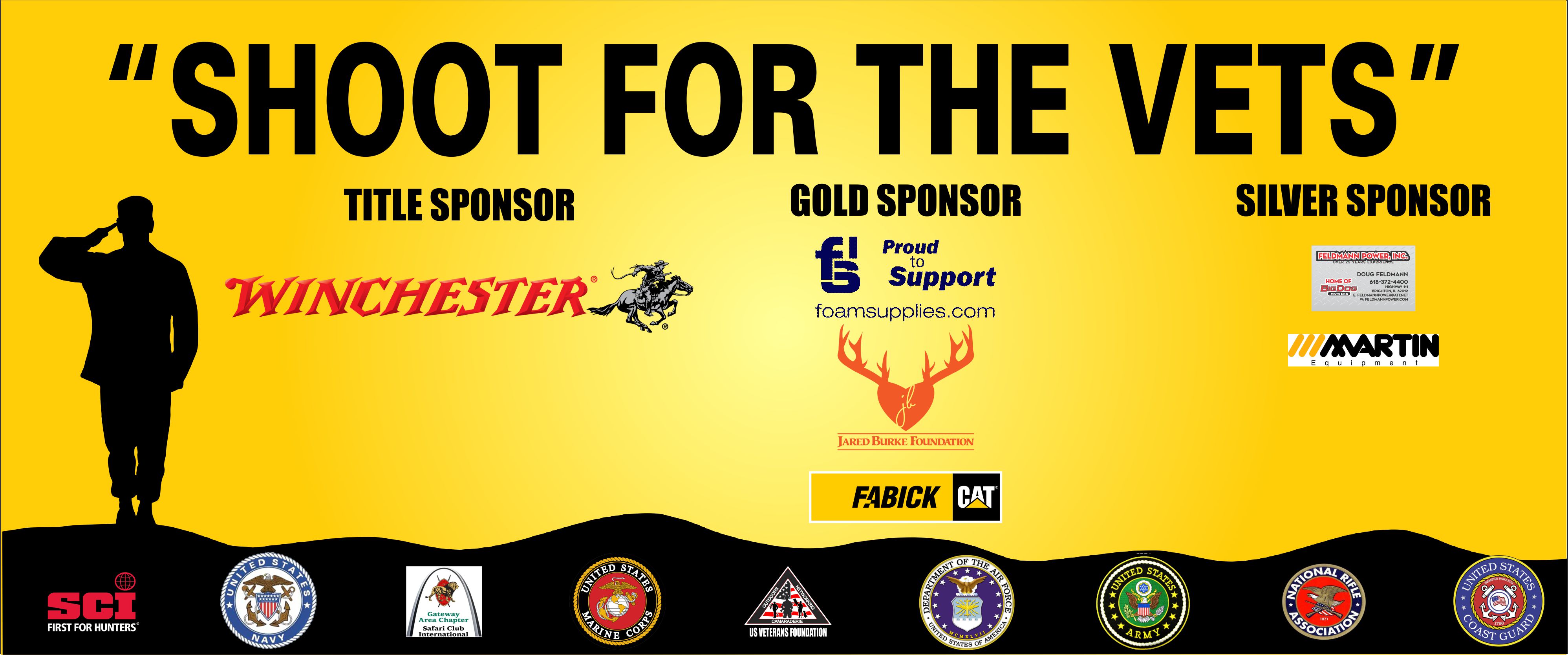 As well as our Station Sponsors:
Thanks to Thurm Contracting and Painting as well as Schetter Farms for their Station Sponsorships, too.