Gateway Area Chapter of Safari Club International Veteran's Sporting Clay Shoot at NILO Farms
Thanks for joining us back on October 13, 2018 for a day that was dedicated to honoring our veterans!  We had a great time and are already looking forward to our next event!
Thanks also to NILO Hunting & Shooting Preserve, Winchester, the NRA, former NRA President Mr. Pete Brownell and Safari Club International President-Elect Mr. Steve Skold for making this event a huge success!
We would also like to thank our sponsors: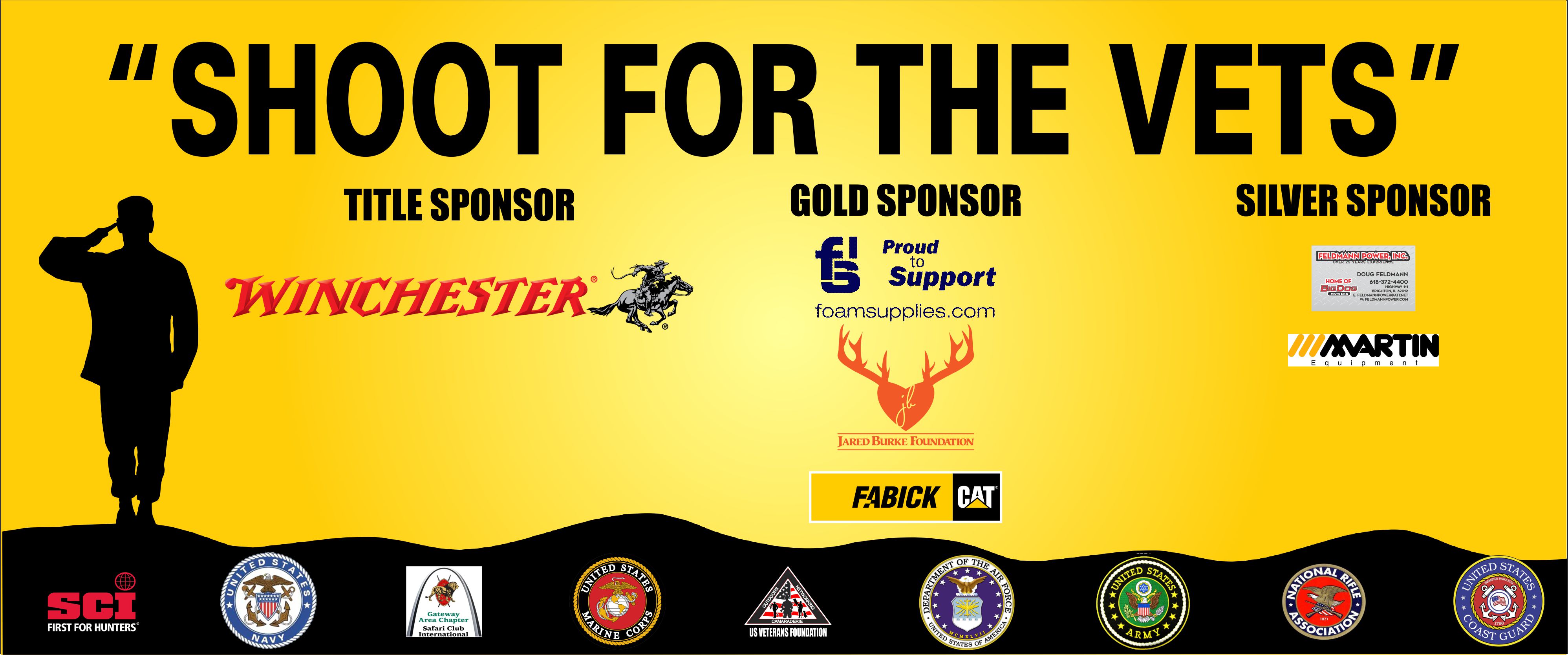 As well as our Station Sponsors:
Thanks to Thurm Contracting and Painting as well as Schetter Farms for their Station Sponsorships, too.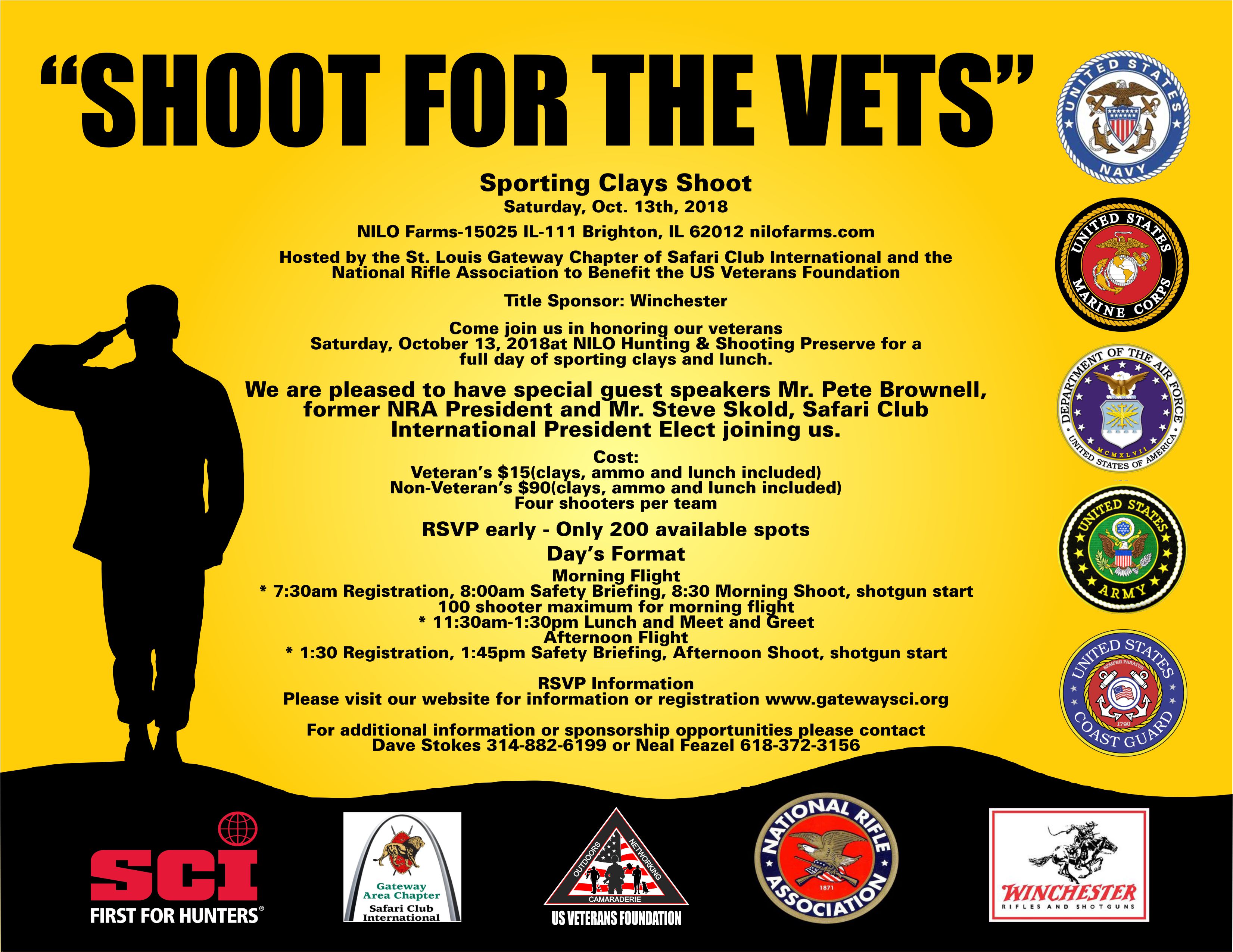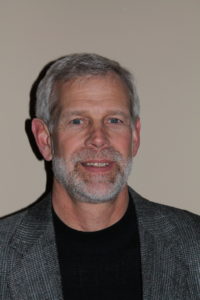 Steve Skold - SCI President-Elect
In 1977 as a High School Junior Steve Skold was selected by the Minnesota Chapter of SCI to attend SCI's American Wilderness Leadership School in Wyoming.  Although having only hunted upland game to that point, the impression left by two of the volunteers of the Safari Club International Conservation Foundation started Skold down a path that has shaped his life as a SCI volunteer and big game hunter.  Steve first became an SCI member in 1980 and is now a SCI Hunter Advocacy Life Member.  He has been involved with two chapters as a board member and officer, served on numerous SCI and SCIF Committees, was a Regional Representative, a Vice President for three years, and was then elected to the position of Deputy President-Elect in 2016.  Skold will assume the SCI Presidency on July 1, 2019.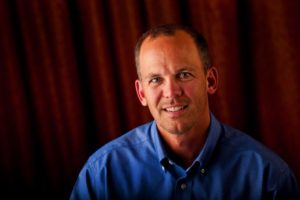 Pete Brownell – CEO
Brownells, Inc. – Montezuma, Iowa
Pete Brownell became the Chief Executive Officer of Brownells, Inc. and the privately held Brownell Family of Companies in 2012 after serving as President since 2007. For decades, Brownells, Inc. was a recognized niche-specific supplier of gunsmithing tools and accessories, but in the third generation of family leadership has grown tenfold into an international company known for firearms, firearm parts, accessories and ammunition. Mr. Brownell has led numerous acquisitions including the wholesalers Crow Shooting Supply and W.L. Baumler Co, precision shooting instruments manufacturer and retailer Sinclair International, and the retailer Gamaliel Shooting Supply. The Brownell Family of Companies' five brands serves shooters, hunters, gunsmiths and retailers worldwide.
Mr. Brownell is the past President of the National Rifle Association of America (NRA), and a Member of the NRA Board of Directors, Chair of the Membership Committee and Vice Chair of the Sport Shooting Committee. He has served on the Finance, Law Enforcement, Meeting Site Selection and Publications Policies Committees and the Task Force on Industry Relations/ Investment Oversight Subcommittee.
Brownell is also former Chairman of the National Association of Sporting Goods Wholesalers (NASGW), is a past Trustee of the U.S. Army's Command and General Staff Foundation Board, and was appointed by the Governor to the Iowa Economic Development Authority. He is active in the Grand National Quail Club, Pheasants Forever Strategic Leadership Group, Rocky Mountain Elk Foundation and Safari Club International.