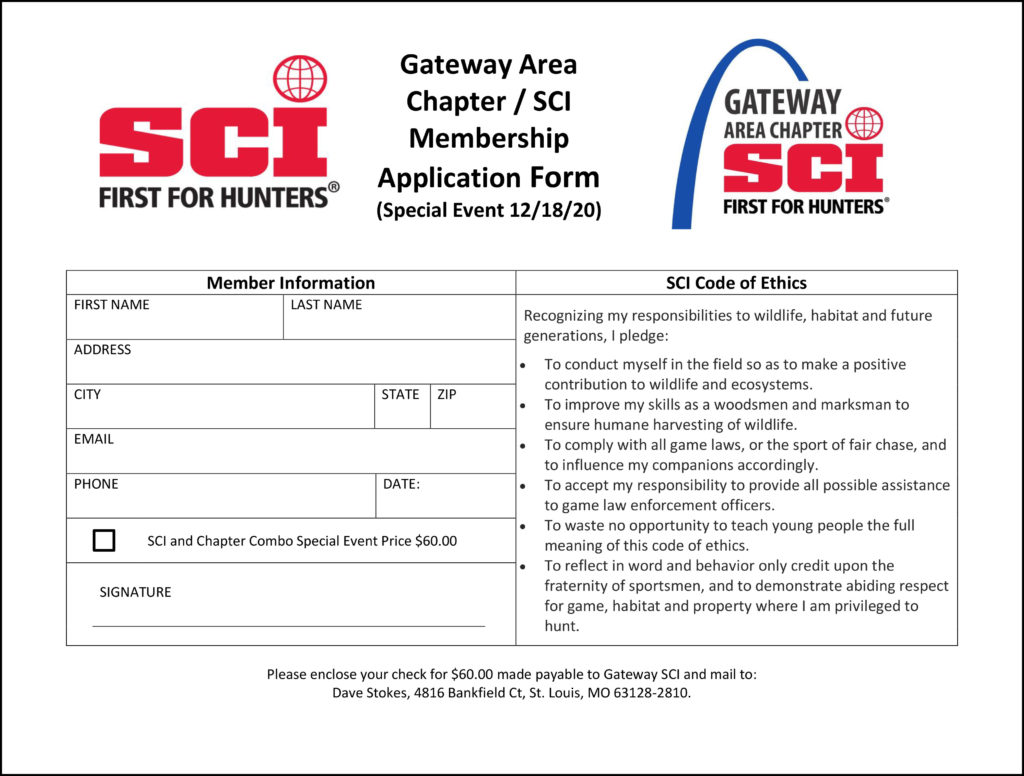 We normally have a membership drive at our Annual Christmas Party. Even though we had to cancel the party this year, we are still bringing you a great chance to win some great prizes all while getting a discount on your SCI Membership.
Sign up for a year of membership in both Safari Club International and the Gateway Chapter, for just $60. Simply print off the form below and drop it in the mail along with payment to the address on the form.
In addition to helping SCI protect the freedom to hunt, and joining an active chapter that makes a difference in your area, you will also be entered into all of the membership drawings taking place with SCI:
-They are drawing one winner for a Nosler M48 chambered in .300 WSM.
-And the grand prize membership drawing for 2020 is a Roxor UTV!
-Chapter members are also automatically entered into our Chapter Members Only drawing in March for a new Fausti Caledon 20 gauge (MSRP $1,999)
Thank you for your support!