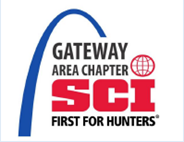 Protecting Our Rights
Preserving Our Heritage
Promoting Our Future
Supporting Our Youth
May 2022, 2nd Quarter Newsletter
Note from our President:
Hello everyone! The Board of Directors is hard at work to make our Gateway Chapter more successful. We are busy planning lots of events that hopefully appeal to all of you, and we want YOU to get involved in your Chapter.
We just had our 17th Annual Banquet/Auction on March 19th, 2022 which was nicely attended by 185 people. Our next event is "Shoot Night At the Range" June 22, 2022 at "The Range" in Ballwin, Missouri, everyone is invited (more details below).
As always, should you have any suggestions that would make our chapter and/or this newsletter better, please feel free to contact me at 314-882-6199 or at stokesd50@outlook.com.
Dave Stokes
~~~~~~~~~~~~~~~~~~~~~~~~~~~~~~~~~~~~~~~~~~~~~~~~~~~~~~~~~~
Recent Annual Banquet/ Auction
Our banquet/auction held on March 19th was a success. It was good to see everyone coming out again for a night of fun and fellowship. Many attendees went home with items they won from the oral auction, bucket raffles and other games of the evening.
A special "thank you" to Melissa Bachman, host/producer of Winchester Deadly Passion on the Sportsman Channel attending as our keynote speaker. Following are a few pictures from the evening: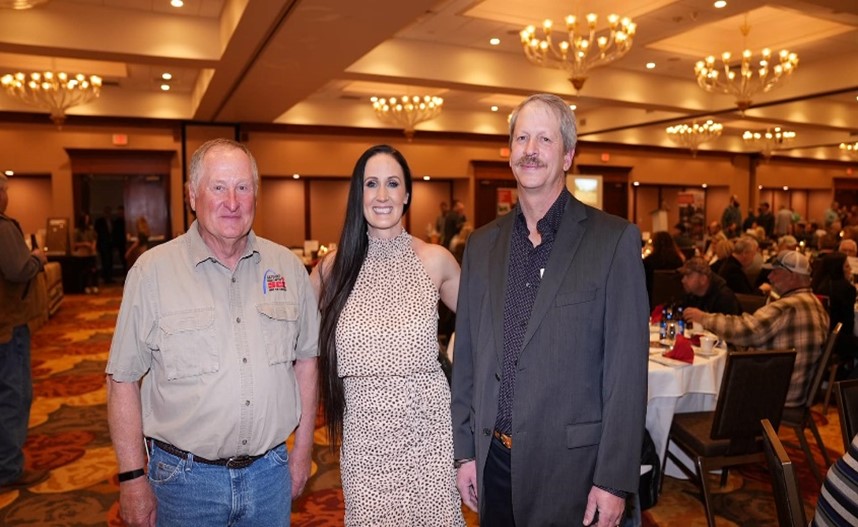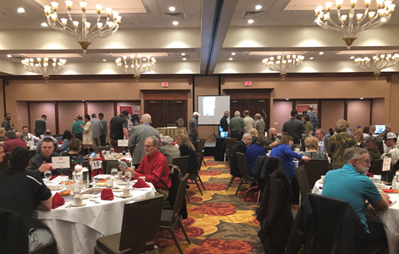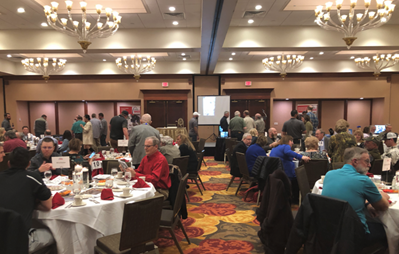 New Chapter Members:
We had 6 folks who joined our chapter at the Banquet. We want to welcome:
Jeffery Fitzgerald Donald Thompson
Tim Davis Karla Stephenson
Todd Smith Terry Donovan
One of the great benefits of belonging to our local Gateway Chapter is the opportunity to be in the drawing for the "members only" gun. This year's gun was a Fausti Calendon, 12 gauge shotgun/w 38" barrel with 3"chamber and hard case (MSRP $1999).
Everyone who is a member on the night of the banquet is entered into the drawing.
And this year's Winner was. . .

Karli Dawson, Congratulations Karli!!
~~~~~~~~~~~~~~~~~~~~~~~~~~~~~~~~~~~~~~~~~~~~~~~~~~~~~~~~~~
Shoot Night at "The Range"
Our Next Calendar Event
Our Gateway Area Chapter of Safari Club International is hosting a fun evening of indoor shooting, Wednesday, June 22, 5:30 – 7:30PM at The Range St. Louis West, 14803 Manchester Road, Ballwin, MO 63011. The Range has been voted the "Best Shooting Range in Missouri" again for 2021!
The Chapter is renting an entire shooting bay exclusively for our members and guests. Pizza and soft drinks will be provided as well. Your cost is any ammo you purchase or any gun rentals that evening. We encourage you to bring a guest with you who enjoys hunting and shooting and who might be a good prospect for membership in the Chapter.
If you bring your own guns and ammo, there will be no cost to you or your guests for attending.
Please visit the website of The Range and review the rules for shooting. The experienced shooter should know the types of guns and ammo permitted for use at an indoor shooting range. However, if you are bringing a less experienced shooter, please make sure that both you and your guest have reviewed the rules.
RSVP is required by Friday, June 17th. Please email your RSVP to Mark Johnson at MDJSportsman@gmail.com.
We hope to see you there!
~~~~~~~~~~~~~~~~~~~~~~~~~~~~~~~~~~~~~~~~~~~~~~~~~~~~~~~~~~
Annual Upland Game Shoot at Wil-Nor Outdoors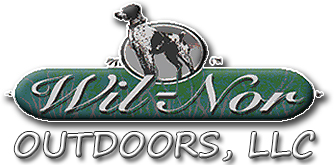 Our 2nd Annual Upland Game Shoot was held on February 19th, 2022 at the Wil-Nor Game Preserve in Dittmer, Missouri. We had a beautiful day for shooting and attendees had a good time. Approximately 20 hunters showed up for the morning and afternoon sessions. Lunch was served and attendance prizes awarded. Watch for announcements later in the year for details on the 3rd Annual Upland Game Shoot.
~~~~~~~~~~~~~~~~~~~~~~~~~~~~~~~~~~~~~~~~~~~~~~~~~~~~~~~~~~
Other events for 2022 still in planning stages, stay tuned for further details:
August/September – Trophy Measuring/Cocktail Hour
October 13th, 2022 – 4th Annual "Shoot For The Vets"
December – Holiday Party