We are pleased to offer exciting hunts, trips and unique items at our 2023 Banquet. Check out our adventures in the USA and Canada below!
HIGH ADVENTURE RANCH®
High Adventure Ranch, located in the foothills of the Ozark Mountains of Missouri, is pleased to offer a Wild Boar Hunt Package. This hunt package includes:
 1 Wild Boar up to 300 pounds (Razorback or Russian Boar)
 3 days - 2 nights lodging
 All of your home cooked meals featuring a variety of game
 Private guide service
 Missouri ranch license
 Full processing of the meat. This includes vacuum sealed steaks, chops, roast, and ground breakfast sausage.
This package is currently valued at $1,095.00. The only cost to the hunter would be travel and tipping for their guide. Any non-hunters are welcome to come along on the hunt to enjoy the experience, or they can just hang back at your private cabin. The total charge for any non-hunter is $400 for their lodging & meals. We'll also allow someone to become a hunter if interested, which we can discuss with the winning bidder. These hunts can take place any time from January through the end of August each year. Contact information provided below for any questions about our various hunts!
High Adventure Ranch, Cook Station, Missouri
E-mail: bpuff@HighAdventureRanch.com
Website: www.HighAdventureRanch.com
Telephone No. 877 858 3481
---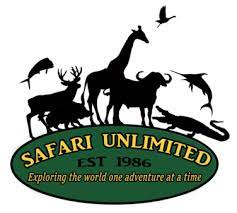 Drake Dawson of Safari Unlimited LLC is offering a 2-night/2 Hunters for Unlimited Pig Hunt in the Texas Panhandle. Explore thousands of acres of the charming cowboy Wild West Panhandle of Texas. Located on the edge of the Palo Duro Canyon, this night pig hunt will give you the perfect taste of adventure as we combine two different styles of hunting! This 2-night/2 hunter hunt includes lodging with a full kitchen or several local restaurants will give you a taste of west Texas and famous "TexMex" cuisine.
Listen to the sounds of baying dogs in the canyon darkness, broken apart by the snorts and squeals of Boars with some serious attitude.
Long Time professional Houndmens and incredible dogs make this worth the trip to see them work. Get up close and personal if you "Can Handle the Adventure" and dispatch your Boar with a "Texas Pig Sticker", or drive along the fields and on the rim and flats above the canyon while night scoping for groups of forging and damaging pigs as they marauder through croplands. Once spotted, make a stalk using our weapons and ammo topped with the latest in thermal imaging scopes. Firearms use is included in the donation.
Many large boars are taken on this hunt, but the best eating are the sows and smaller ones. Make sure to bring along a big cooler because at the price of meat these days this is a good chance to fill your freezer. No limit on pigs for this adventure.
Cost of additional hunters is $900 up to 2 hunters. Trip is available year around for
the 2023/2024 seasons. Location of the hunt is Silverton, Texas.
In season Sandhill Cranes hunts are also available for $400 per person per day.
Not included are meals, tips to guide hounds, caping and quartering ($100 per hog)
Contact Information:
Safari Unlimited
Drake Dawson
www.safariunlimitedworldwide.com
Telephone Number: 5735442041
Email Address: safariunlimitedllc@gmail.com
---
Silver Fox Outfitters, LTD
Yellowhead County, Alberta, Canada
Eric Rauhanen, of Silver Fox Outfitters has donated a Spring 2023 (May/June) 3-Day Bear Hunt for 1 Hunter in Alberta, Canada. This hunt will take place in areas 534 or 536. It is a 2 x 1 guided hunt.
Lodging, meals and field prep are included. Trip can be scheduled for May/Jun of 2023.
Accommodations included is a tent camp. Additional Cost of the tag is $420, and can be purchased over the counter. Wolf and a second bear can be added at current price list. Trip arrival and departure point is High Level, Alberta.
Silver Fox Outfitters is a member of the Alberta Professional Outfitters Society and is licensed, bonded and insured. They are "North American Hunt Club" NAHC recommended and have a high percentage of repeat hunters; they are very proud of both these points. Silver Fox Outfitters has been operating since 1995 and was incorporated in 1998.
Additional hunters are welcome at a $3125 and non-hunters at $150/day
Contact Information:
Eric Raubanen
Silver Fox Outfitters
Alberta, Canada
Email address: hunting@telusplanet.net
Website: www.silverfox-outfitters.com
Telephone Number: 780 723 3598
---
Tennessee Fully Guided Boar Hunt
Wilderness Adventures of Monterey, Tennessee has donated a fully guided Boar Hunt for one hunter. Arrival date is open for scheduling, please book early to get the time you want. Non-hunters are welcome at our current price list, https://wildernesshuntinglodge.com/
Included in this hunt:
Lodging
Meals
Licenses and permits
Not Included:
Travel
Meat Processing
Taxes
WILDERNESS HUNTING ADVENTURES, LLC
173 NORROD LANE
MONTEREY, TN 38574
931-839-2091 Or 931-979-4050
---
Wil-Nor Hunting Preserve has donated a 2 person "guided hunt" to include 8-Pheasants with a guide and dog to be used during the 2024 preserve season.
Contact Information:
Wil-Nor Outdoors LLC
Bill Kunz, Owner
Dittmer, Mo 63023
Website: www.wil-nor.com
Telephone No: 636 285 7416