We are pleased to offer exciting hunts, trips and unique items at our 2023 Banquet. Check out our Spanish adventures below!

Vicente Gil with Caza Hispanica is offering a 5 Days amazing Spanish hunt, for one hunter to hunt in Spain. Including in the hunt is a $2,000 credit. The credit may be applied to any of the following species paying the difference between the trophy fee credit and the price of the animal according to the current price list: Spanish Ibex (Gredos, Beceite, Southeastern and Ronda) $8,300, European Red Deer
$4,500, Spanish Fallow Deer $4,500, Pyrenean and Cantabrian Chamois $5,500 , European Mouflon Sheep $4,500, Barbary Sheep $5,900, Roe Deer $3,800, and Balearean Boc $5,900.
This fabulous hunt will take place in 2023 or 2024. Vicente would accompany you personally throughout the hunt. It is recommended to use a 7mm caliber rifle or similar or a bow.
Additional hunters are welcome at $895 per day and non-hunters are welcome at $500 per day, sharing hotel room. Extra days and species can also be added to this hunt.
Included is: airport reception in Valencia and ground transfer to the hunting area by car, SUV transportation during the hunt, professional hunter 1x1, interpreter, accommodation in rural hotels, meals at typical restaurants of the hunting area.
The hunter and his companions will enjoy very personal and welcoming treatment during the stay in Spain.
Not included are: any before/after expenses, flight to/from Valencia, accommodation the day before departure, hunting license and insurance ($250), remaining trophy fee of the chosen animal from the available species list, vet certificate ($200 per trophy), taxidermy, packaging and shipping of the trophies
and the 21% of VAT on the value of the donation($1,360) and the 21% VAT on the final invoice.
The lucky bidder can extend the length of the stay in Spain for sightseeing, visiting castles, cathedrals, wineries, or shopping. References Mr. Dave White and Mr. Bruce Eavenson.
Donation value : $7,835
Caza Hispanica E-mail: info@cazahispanica.com
Website: www.cazahispanica.com
Facebook: www.facebook.com/CazaHispanica
Instagram: www.instagram.com/cazahispanica
---

Fran Cortina of Corju Hunting located in Spain is offering a big game hunt that include up to 2 Management Beceite Ibex up to 50" for 1, or 2 hunters
Donation Includes:
 1 to 2 Hunters
 Can another hunter join: Yes
 Free range: Yes
 Number of guides per hunter 1:1 or 2:1
 Trophy fee included: Yes
 Food and accommodation: Included during hunting days. Up to 3 days.
 Transportation to and from hunting area: Included
 Rifle available for hunter to use: Yes, free of charge.
 Trip can be taken this year and next year.
 Type of accommodation: Very nice local hotel with great local food.
 Field preparation of trophy: Included
NOT INCLUDED:
 Salting and taxidermy
 Observer 250 USD per day including accommodation and meals
 Hunting licenses 300 USD per hunter
 Firearm permit 250 USD per hunter
 Tag 800 USD per hunter
 Vat tax 21% on hunt donation value
Methods: Rifle
Game that can be added: Gredos ibex, Ronda ibex, Southeastern ibex, chamois,
mouflon and roe deer.
Arrival and departure point: Madrid, Spain
Location of hunt: Teruel, Spain
UPGRADES:
 -If hunter wishes to upgrade to Beceite ibex trophy up to 69" + 5.500 USD(Shall
expect trophies in the 60-65" range)
 -If hunter wishes to upgrade to Beceite ibex trophy over 69" + 8.500 USD (Shall
expect trophies in the 70-77" range)
Important notes:
Our private/free range hunting areas in Spain are known for a very high trophy quality.
Every year we hunt trophies ranking very high in the books.
This hunt cannot be combined with another hunt from a different outfitter in Spain.
Contact Information:
Corju Hunting
Outfitter´s name: Fran Cortina
Address: Calle Estanislao Gomez 35 (28042) Madrid
Phone: +34659480267
Email: fcortina@corju.com
Website: www.corju.com
Instagram: @corjuhunting
Facebook: Fran Cortina Corju
Fair market value in USD: 7.000 USD
---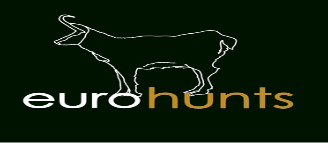 4 DAYS IBERIAN MOUFLON SHEEP HUNT & MADRID TOUR DAY IN SPAIN FOR 1 HUNTER & 1
NON HUNTER
Globally recognize fair chase outfitter, CBEO (Craig Boddington endorsed outfitter) & APTCE (Spanish professional hunters association) member, within 24 years loyalty to SCI, EUROHUNTS SPAIN by Alvaro Villegas is providing a lifetime hunting experience for 1 hunter and 1 non hunter companion in one of the best worldwide hunting destinations.
The hunt takes place in our exclusive units at "Mediterranean" landscapes, considered the nerve center of our past history; Mouflon sheep hunting is a unique experience while you discover Spain's outstanding cultural heritage.
Schedule dates 2023-2024. The hunter has the freedom to add more hunting species (Gredos, Beceite, Ronda, Southeastern Spanish Ibex, Iberian Red stag, Cantabrian & Pyrenean chamois, Roe deer, fallow deer, Aoudad sheep, Balerarian goat and more) as well as the duration of the trip.
This is 4 days program (3 hunting days) rifle hunt, including full hunt organization, airport reception by EUROHUNTS SPAIN staff in Madrid, firearms clearance, full-time English speaking professional hunting guide, local guides/rangers with SUV & 4x4 cars, all ground transportation including airport transfers, luxury Spanish-style hotel set in a privilege position near the hunting area, exquisite cuisine including delicious Spanish wines, local beers and spirits reasonable, IBERIAN MOUFLON SHEEP trophy fee up to 110 points SCI measurement method, trophy field preparation, trophy scoring by master measure and VIP Madrid day tour in Madrid.
Not included in the value non-resident state hunting license $200, mandatory hunting insurance $100, medal class permit upgrade if wanted, taxidermy & shipping, hotels after or before the hunt in Madrid if needed and 21% V.A.T on the hunt value.
SCI GATEWAY CHAPTER references; Loren Rutledge, Fred & Shari Burd, Cliff & Nicole Neuse
HUNT TRIP VALUE – $UD 9,000
---
Hunt Trip Spain
Francisco Rosich of Hunt Trip Spain is offering a 4-day hunt for Roe Deer for 1 hunter and 1 observer. The trip includes included 3 days of sightseeing for the non-hunter.
Take this opportunity to visit Spain on this 4-days finest trip for Roe Deer for 1 hunter and 1observer donated by Francisco Rosich of Hunt Trip Spain, in the N.E. of Spain.
The trip includes:
3 days of sightseeing for the observer to visit the Holy Mountain of Montserrat and listen to the oldest choirs in Europe, the vineyard of El Penedes and tasting his cava(Champagne), the medieval village of Solsona, the Castle of Cardona,…
The trophy fee for one Roe Deer of any size.
First-class accommodations and gourmet cuisine at Francisco's 19th century rustic-style country home, superb wine with meals.
Round-trip transportation between Barcelona International Airport and the hunt
concession
The trip doesn't include:
 V.A.T 21% on donation value & final bill.
 Hunting licenses & insurance: US$ 300 / area.
 Dipping/packing and shipping.
 Before/after hunt accommodations in Barcelona if needed
 Gratuities. Additional species can be added from current price list.
Arrival/departure
point is Barcelona. Schedule hunt with outfitter for open dates in 2023 or 2024.
Please note that Roe Deer season goes on April/May and September.
For more information you can contact;
Francisco by e-mail at: contact@hunttripspain.com or by phone at +34 93 116 2001.
Value of the donation: US$ 9,790.
Website: www.hunttripspain.com
---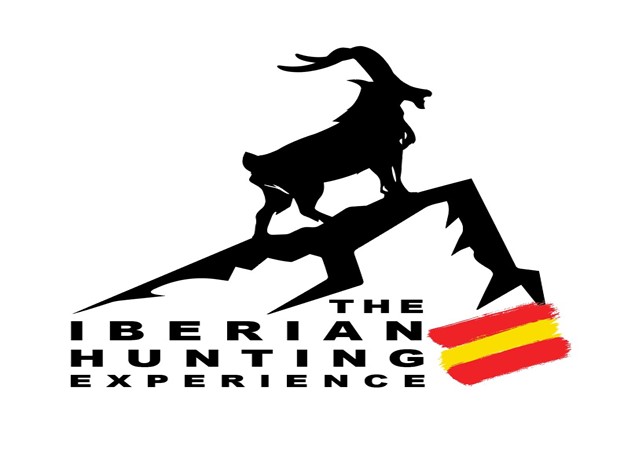 Fernando Diaz of The Iberian Hunting Experience is offering a unique 5-day hunting trip for one hunter and one observer in Spain for a minimum of two (2) species.
Trophy fees include a $1000 credit towards an Ibex and $500 towards any other species.
This hunt offers one of the best hunting and vacationing opportunities for both the hunter and their observer in one package. Included in the hunt is the hunter daily rate and observer daily rate for 5-days, accommodations in exclusive lodges, excellent Spanish cuisine, 4x4 vehicles, gamekeeper, hunting guide, pre-scouting, transportation to/from Barcelona/Madrid airport.
Additional hunters are welcome at $650/day and observers at $350/person/day.
You can hunt the following animals from our current price list: Gredos ibex, Beceite ibex, Southeastern ibex, Ronda ibex, Iberian red stag, Mouflon sheep, , Fallow deer, Roe deer, Cantabrian chamois, Pyrenean chamois, Balearian boc, wild boar.
If time permitting, this trip also includes a wine tasting tour at the private vineyard & cellar Barcelona. This trip combines a magnificent hunt with a fantastic cultural experience, making the perfect trip for you and your wives.
Not included in the donation are additional hunting days, accommodations before/after the hunt, a 21% VAT of the hunt value ($5,000) , hunting license ($150)/hunting area, insurance ($150), dip/pack/taxidermy Rifle rental. Tags
Hunt may be taken with a rifle or bow. This hunt may not be combined with any other Spain hunt, including another hunt already booked with The Iberian Hunting Experience (unless specifically approved in advance).
Contact Information:
Fernando Díaz
The Iberian Hunting Experience
Ronda Molinal 1 (25310) Agramunt
Spain
Cell: +34 609 68 39 16
U S  + 1 972 994 6924
email: contact@theiberianhuntingexperience.com
www.theiberianhuntingexperience.com