We are pleased to offer exciting hunts, trips and unique items at our 2023 Banquet. Check out our adventures in Argentina below!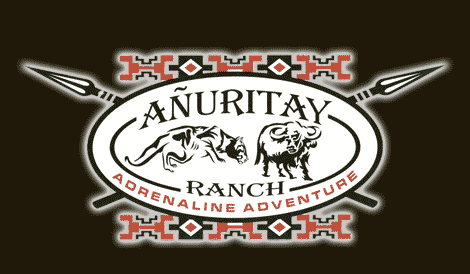 7-day Argentina Big Game Hunt for Two Hunters -Includes Six Trophies
 
Francisco "Paco" Pizarro of Anuritay Ranch is offering a 7-day big game hunt for two hunters. 
Included in the donation are trophy fees for 1 Boar, 1 Texas Dall Ram, and 1 Wild Goat or
Multihorned Ram per/hunter (total of six trophies).  This hunt is for the 2023/ 2024 hunt season
(February to December) however, if you come in 2023 you receive a 15% discount off of other
trophy animals.

The donation also includes luxury lodge accommodations, laundry service, meals, guide services
(1 X 1), free use of guns (if desired), trophy field prep, and caping/salting of trophies.
Not included are domestic/international airfares, hunting license ($200 per hunter), $800
ground transportation fee (roundtrip per group of up to 4 people) from Santiago del Estero
airport to lodge (round trip), packing and dipping of trophies, veterinary certificate ($750 per
hunter), and tips. 

You will hunt 20,000 acres of land with 22 different species of big animals available.  Extra days
can be added at $500 per day.  Additional trophies may be taken for the stated trophy fee: Red
Stag, Fallow Deer, Axis Deer, Water Buffalo, Cougar, Brown Brocket Deer, White Lipped
Peccary, Collared Peccary, Capybara, Mouflon, and more.   

"Paco" was the 2005 SCI International Professional Hunter of the Year.  Method of take is
hunter's choice. 

For more information, contact:
Paco Pizarro at Int'l Tel:  +54 2320 553235
e-mail: anuritay92@gmail.com
Company's website:  www.anuritay.com 
Youtube Video: https://www.youtube.com/watch?v=huhM94UAEQU&t=19s
---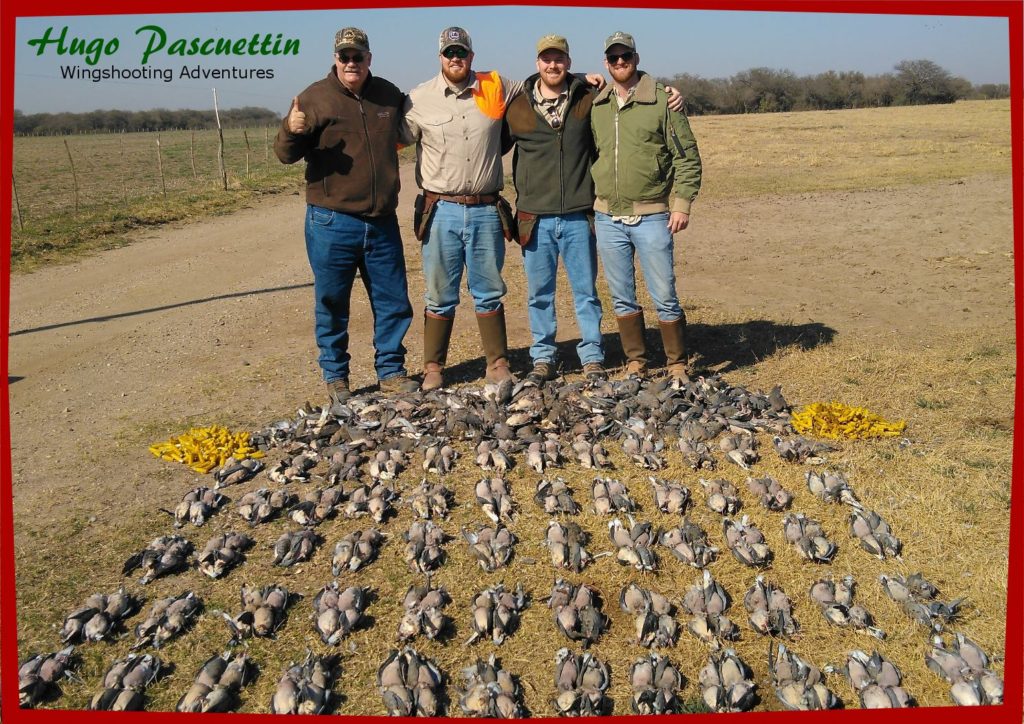 Hugo Pascuettin
Wingshooting Adventures
Type of Hunt :
High Volume Dove, Pigeons Shooting and Fishing in Cordoba,
Argentina for 3 hunters for 4 full days
Outfitter – Hugo Pascuettin – HP Wingshooting Adventure / Argentina Bird Hunt
Country/Location Cordoba, Argentina
Available Dates – 2023 & 2024 (Season March through September)
Guide / Hunter Ratio – Each Hunter has a Bird Boy
Arrival / Departure Points – Cordoba, Argentina

Included in the Hunt:
 2 Full days of High Volume Dove Shooting (No Limit) for 3 hunters.
 1 Full days of Pigeon Shooting (Limit 250/day) for 3 hunters
 1 Full day of Fishing
 All Meals and Accommodations in a Private Estancia.
 Open Bar (Local Beverages / Liquor)
 Full Service Staff, Guide, Driver, Bird Boys & Chef.

Not Included:
 Flight to Cordoba, Argentina.
 Ammo, $16.00 a box for the first 100 boxes, ($1,600.00 per/hunter), After
that, $ 15.00 a box
 Hunting License $425 per / hunter for the entire hunt.
 Gun Rental $280 per / hunter for the entire hunt. (Berettas & Benellis 20 ga
& 12 ga)
 Airport to Lodge – Transfer fee $ 150 per/hunter.
 Between areas driving $150.00
 Fishing gear/bait $150
 Tips (Bird Boys & Staff) – $ 50 per/day

Note:
 Each of the 3 hunters is required to prepay $2,755 – Shells, hunting license,
gun rental and transfer fee per/hunter
 Double room (Two Hunters per Room). Single occupancy will be a fee
 Non-Hunters …… $ 1,900per/hunter

Contact ……Debbie Gomez: debabhunts@bellsouth.net
Tel: 786-243-3170
www.argentinabirdhunts.com & www.hpwingshooting.com
---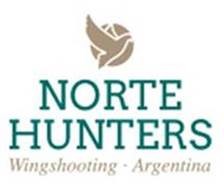 NORTE Hunters is offering a package for 4 hunters, 6 hunts and 3 nights at our Lodge in
Cordoba, Argentina.
 
It has the following conditions:

 Included: 
 4 spots for 3-hunting days in Cordoba, Argentina.
 3-night accommodation in our Lodge.
 6 hunts (2 per day) with high volume dove shooting for 4 hunters 
 Transportation to the shooting field.
 All (delicious) meals and drinks (alcoholic and non-alcoholic) 
 Bilingual Guide 
           
Not included: 
 Airfare; Shells $16/box
 Gun rental $100/day/person
 Hunting license 70/day/person
 Airport round trip transfer $150/person
 land hunting fee $200/person
 Tips (suggested) bird boy $50/day/person
 Tips (suggested) for lodge staff $200/person.
 
            
Important information: 
 Hunt trip must be taken within one year of purchase, but the limit can be
extended for another year with a $300 payment
 Additional hunters may be added for $660 per day + bird boy and field
tips + shells
 Non-hunters for $ 330 per day
 If less than 4 hunters attend, there will be a $300 fee per vacant to validate
voucher
 
Norte Hunters Wingshooting – Argentina
Thomas Pitt
Email: tpitt@nortehunters.com
Website: www.nortehunters.com