The Gateway Area Chapter Holiday Party is Tuesday, December 11th, from 6-8pm at Sybergs Restaurant (Dorsett Rd and I-270).
Come enjoy the free food and cash bar!
Guest Speakers are John and Jody Wilkerson, Gateway Area Board members who will present on their 2017 and 2018 British Columbia Stone Sheep and Mountain Goat hunts. Please bring pictures and stories to share about your 2018 hunting adventures and bring a buddy who likes to hunt.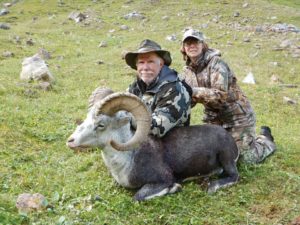 RSVP via email to larry@gatewaysci.org.