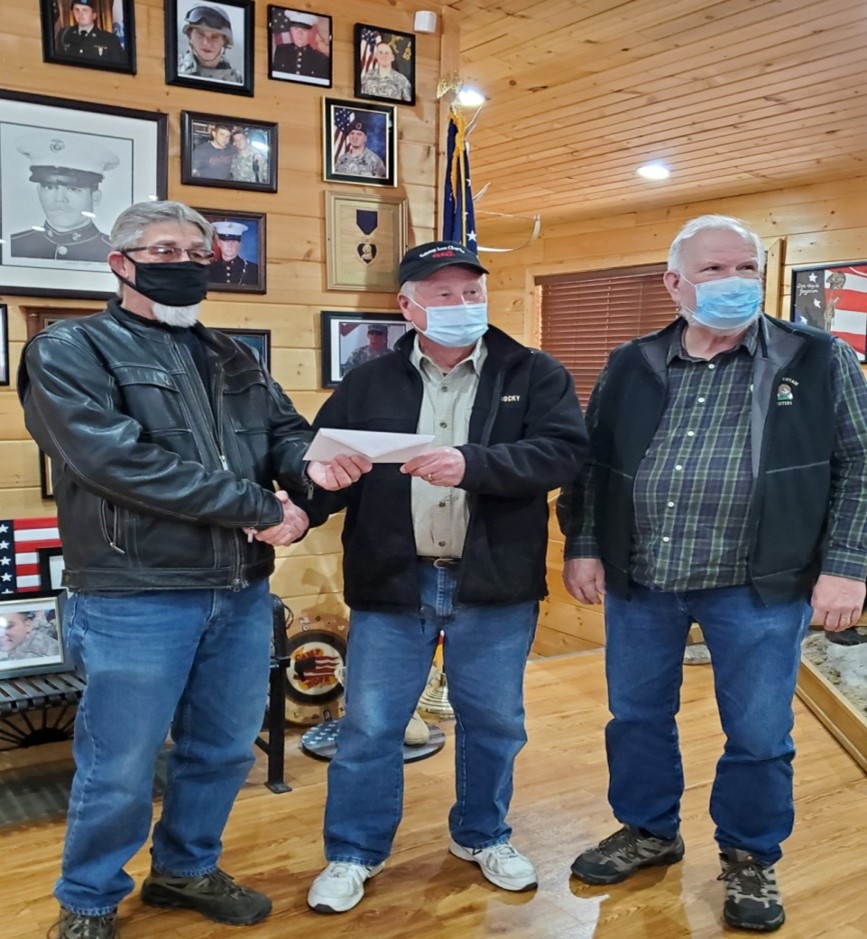 Due to the virus, the Gateway Area Chapter of SCI had to cancel the fall "Shoot for the Vets" where we raise funds for Camp Hope of Farmington, Missouri. Instead, we had a raffle to raise funds for Camp Hope where we collected $1,660. The Chapter matched those funds making the total donation $3,660.
Camp Hope is a retreat for military veterans wounded in the War on Terror. Their mission is to honor the fallen by helping the wounded; offering all expenses paid adventures and comradery for our service men and women that gave selflessly for our freedoms. To learn more about Camp Hope please visit their web site at www.camphopeusa.org.
Pictured are Dave Stokes, President of The Gateway Area Chapter and John Wilkerson, Chapter Board Member, presenting a check to Mike White, the Founder of Camp Hope.
It is an honor to present the Chapter donation to such a worthy organization. We hope there are many more years to come.