We have a great lineup of hunts coming your way for our 2020 Banquet. Come join us March 7th for a great evening dedicated to the future of hunting and wildlife conservation!
---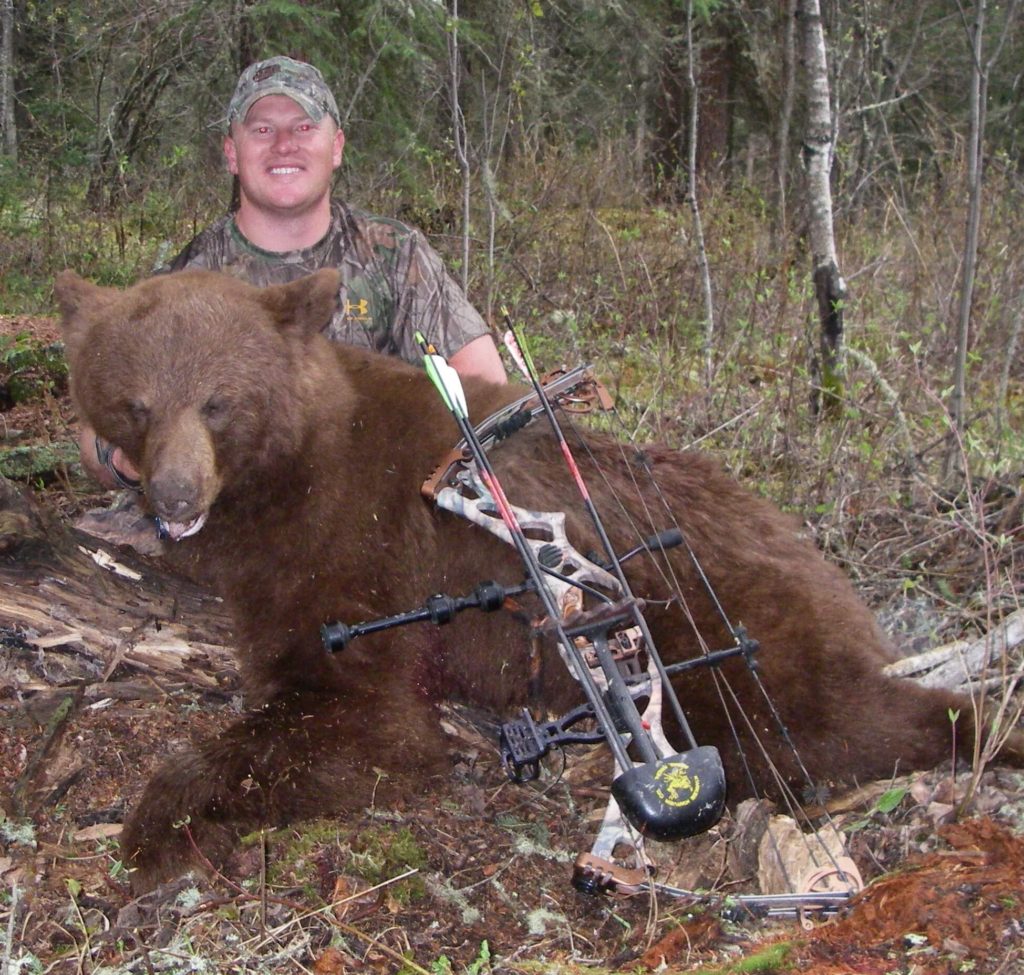 Eric Rauhanen of Silver Fox Outfitters, Yellowhead City, Alberta Canada has donated a 3 day, 2 on 1 bear hunt for 1 hunter for the Spring 2020 season. Wolf and a second bear can be added for $150 and $750, respectively. Additional hunters welcome at $3125.
**Local Members have hunted with this outfitter in the past**
Silver Fox Outfitters
Email: hunting@telusplanet.net
Tele No.: 800 899 5064
---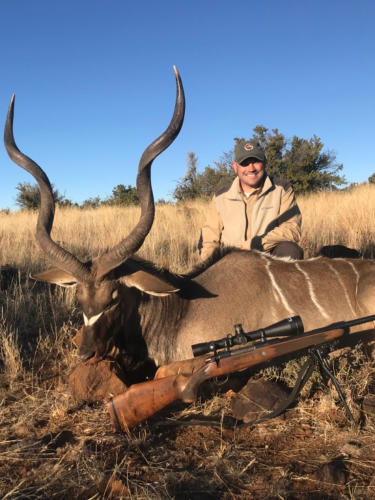 Big Water Safaris located in Laohu Valley Reserve Philippolis, South Africa has donated a hunt for 2 hunters for our 2020 banquet.
The details are as follows:
2 hunters for 7 nights and 6 hunting days full accommodation (All meals, drinks, daily laundry etc.) on a 2 hunters one PH basis. Trophy fees include 7 non-trophy animals per hunter (2 x large animals and 5 x small animals) totaling 14 animals Large animals include blue wildebeest, black wildebeest, kudu, eland and red hartebeest. Small animals include springbuck, blesbuck, warthog or ostrich.
Excluded are air fare, pre and post safari expenses, dipping, shipping and taxidermy work. Additional trophy animals hunting is available at current price list. Any caping of non-trophy animals is a $100 each.
Flights need to be booked to Bloemfontein (2,5 hours' drive from Philippolis)
Timeframe –2020 and 2021 season.
Big Water Safaris forms part of a conservation effort to save the critical endangered Tiger Sub Specie, "Tigress Amoyensis" (South China Tiger) www.savechinastigers.org. Laohu Valley Reserve is a preserve of 83000 acres was set up in 2003 in Philippolis,South Africa to help with the breeding and rewilding of zoo born tigers from China. The project started with 5 tigers and the numbers have now grown to 23.These tigers need 10-14lbs of meat per tiger per day to survive or an equivalent of 23 springbuck or similar weight animal every 3-4 days. This gives hunters the unique opportunity to contribute directly to our conservation project where the money generated sustains the preserve and rewilding efforts of the team. This is also one of the few places in the world where hunters can firsthand experience the feeding of large predators and see what actually happens with the animals they shoot.
Big Water Safari
www.bigwatersafaris.com
---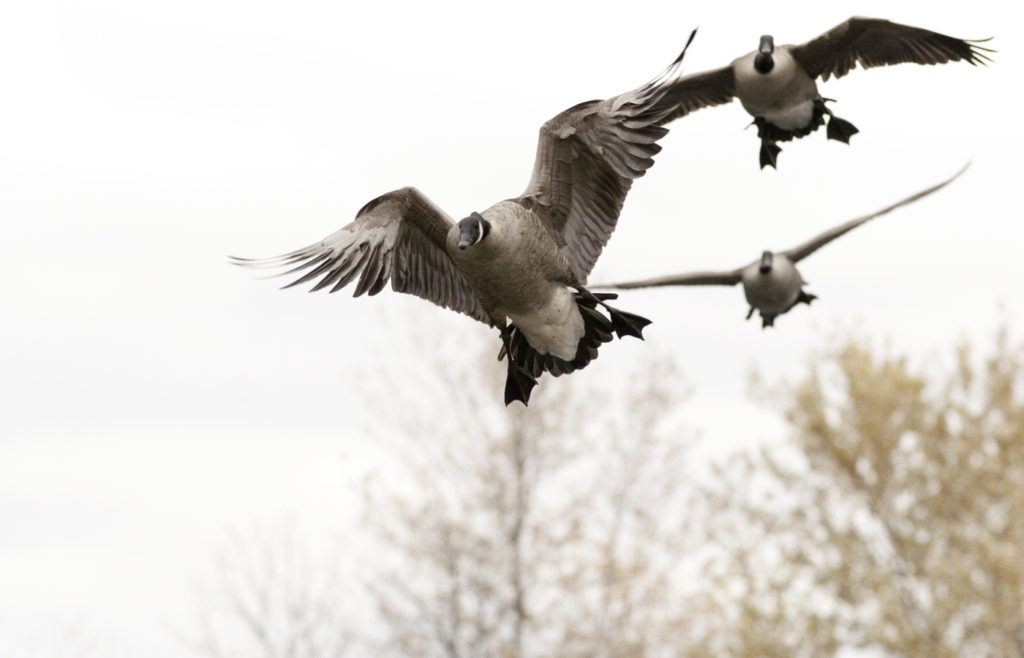 Keith Haislip of Dillard Farms Goose Club of St Peters, Mo has donated a one day Goose hunt for two (2) shooters. Hunt to be scheduled during the 2020-2021 season on a mutually agreeable date.
**Local Members have hunted with this outfitter in the past**
---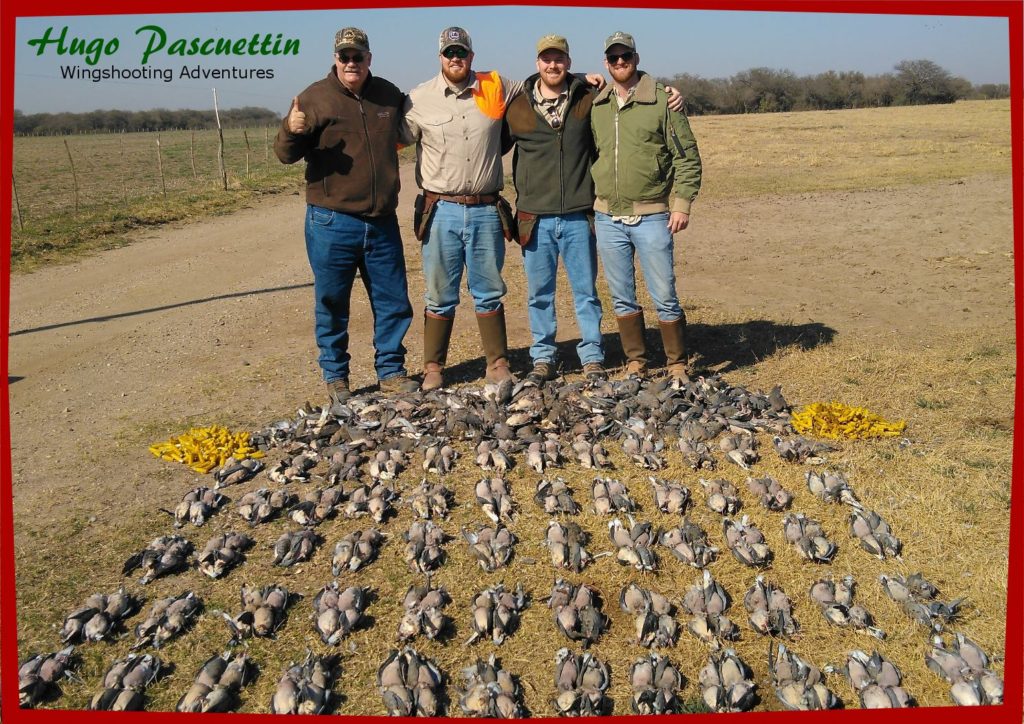 HP Wingshooting Adventures is offering again this year a 4 Days High volume Dove hunting for 4 hunters in Cordoba – Argentina
The Donation works for 4 hunters (must come with a least 2 hunters). Hunt is available 2020 or 2021.
Dove season is all year around. The very best time to come is when the babies are flying out of the nest February through March, and September through October.
Combination Duck / Dove / Pigeon hunts are available. Duck season is May , June & July ( We sell Doves at this time also for these hunts), Pigeon season is March – September ( Again we sell mix hunts of Doves this time also).
We can plan a hunt 60 days prior to hunt dates and our hunts work out fine.
Included in the hunt :
4 Full days of High Volume Doves Hunting ( No limited )for 4 hunters(2 hunter minimum) , Meals & Accommodations in a Private Estancia, Open Bar, Full service Staff, Guide , Driver , Chefs & Bird Boys
Upgrade for Ducks and Pigeons available
Not Included in Hunt:
Flight to Cordoba – Argentina
Ammo -Prepay Shells 100 boxes $ 1,350.00
Per/Hunter
Hunting License – $ 375.00 per/hunter
Gun Rental – $ 350.00 per/hunter
Airport transfer – $ 150.00
Tips – Bird Boys & Staff

Contact DEBBIE GOMEZ
Phone Number: ( 786) 243-3170
E-mail: debabhunts@bellsouth.net
Website:www.hpwingshooting.com
---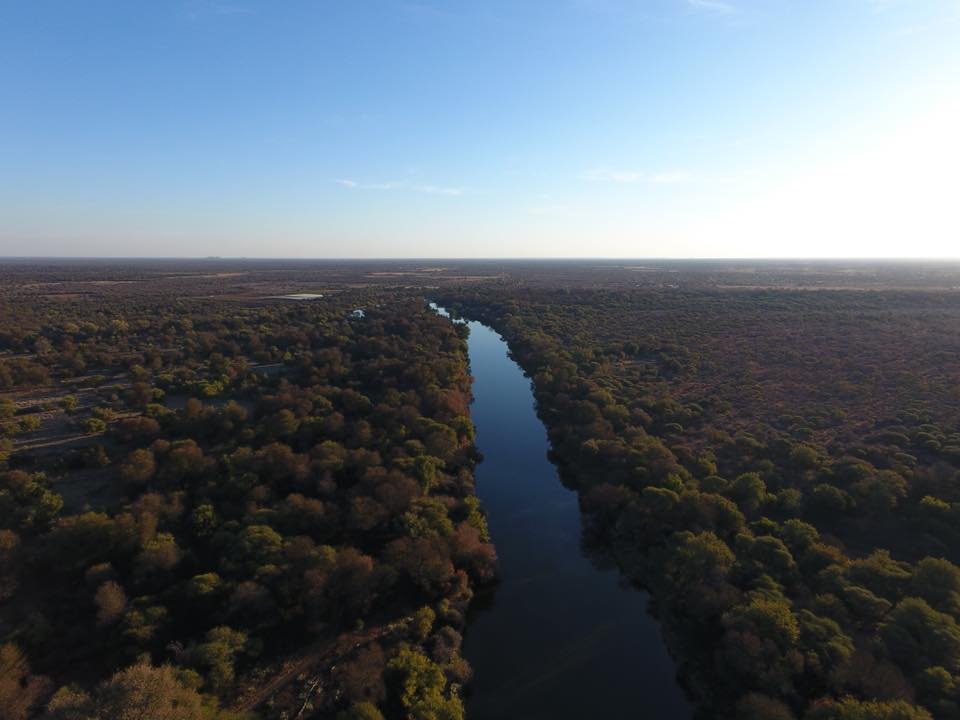 Limcroma Safaris of South African Limpopo Province has donated a 10-day hunt Plains game hunting safari for 2 hunters.   Trophy fees included are 1 Zebra or Blue Wildebeest and 1 Impala, Blesbuck or Warthog for each hunter.     With nearly 200,000 acres of privately owned and closely managed hunting concessions, Limcroma Safaris operates a first class safari adventures in the Limpopo Province, the premier hunting destination in South Africa.  This exclusive 10 day plains game safari includes daily rates for 2 hunters, trophy fees for 1 Zebra or Blue Wildebeest and 1 Impala, Blesbuck or Warthog for each hunter, licensed professional hunter, tracker, skinner, camp staff, and daily laundry service. Guests will enjoy delectable cuisine prepared in traditional South African fashion, wild game dishes, and beverages including fine South African wines, local beers, and liquor.  Accommodations include luxurious native thatched five-star chalets with ensuite baths.   Upon arrival at OR Tambo International Airport in Johannesburg, guests will personally be met by a Limcroma Safaris Representative and transported to their private game lodge.   
Additional plains game and dangerous game species my be added at current price list prepared at a reduced rate exclusively for Safari Club International Chapters.
Other Information:
Round-trip transportation from Johannesburg or Tambo International Airport
Transport to Limcroma Safaris private game lodge at the rate of $600.00 per group
Additional hunters are welcome at the reduced rate of $400 per day
Additional observers are welcome at the reduced rate of $250 per day
Hunt dates are May to November, 2020 or 2021
**Local Members have hunted with this outfitter in the past**
Contact Information:
Jeff C. Kennedy
Cell Phone: 817-271-9858
Email address safari@limcroma.com
Website www.limcroma.com
---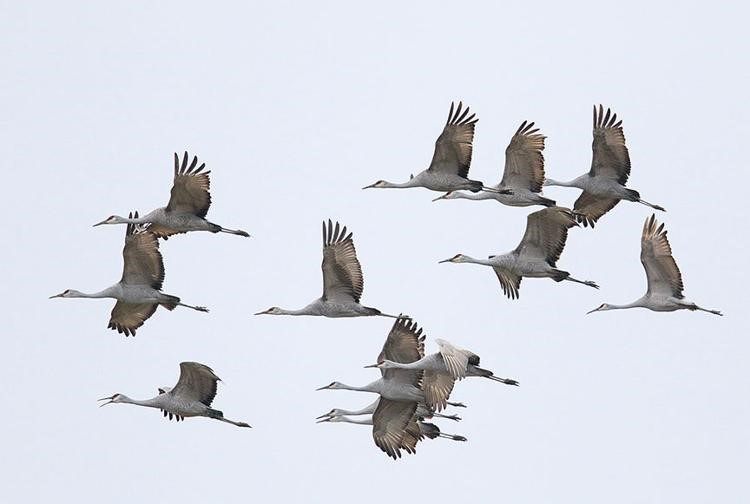 West Texas Sandhill Crane Hunt
Safari Unlimited and Diamond Wing Outfitters has donated a guided hunt for 2 hunters (4 hunters x 1 guide) 3 day/3 night West Texas Sandhill Crane hunt. You will be hunting Sandhill Crane, Lesser Canadians, and Ducks. Trophy fees include 3 cranes per person/per day. Game that can be added is wild pheasant, quail and rabbits. This new deluxe package includes lodging and breakfasts at a local hotel; enjoying lunch with our guides at local diners and cafes; and hearty meals and cold drinks served by staff every evening. And of course, it also includes all the game birds that you harvest along the way! The Diamond Wing Outfitters staff and guides will give you a great hunt while you enjoy gorgeous sunsets, delicious chuck wagon meals, and spectacular hunting! So, grab your shotgun and join us in and around beautiful Amarillo and Lubbock, Texas for a trip to remember!
Hunt dates are Thursday to Sunday, November to January 2020/2021. Trip arrival and departure point is Canyon, Texas. Trip can be extended at a cost of $500 per/person per/day. Cost of additional hunters is $1995. Upgrades available!
Contact Information
Safari Unlimited LLC
Drake Q. Dawson
Phone Number: 573-544-2041
Email Address: safariunlimitedlllc@gmail.com
Website: Safariunlimitedworldwide.com
---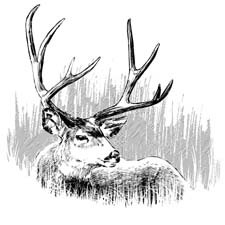 2020 Mule Deer Donation
This 4-day Mule Deer or Whitetail Deer hunt (permit allows hunter to choose in the field the species as opportunity arises) will take place in Custer County Nebraska in the fall of 2020. We will provide guide, lodging, all transportation in the field and all meals while hunting. Our hunts take place on over 40,000 all game managed private acres in the scenic Sandhill region near the Loup River drainages offering outstanding hunting. We have property in both Loup West and Buffalo Units which have boasted an 85% plus overall success rate in the last few years. We hunt from stands, blinds and do some spot and stalk although the heavy wooded cedar canyons make this impossible in many places. We have had 100% shot opportunity on legal bucks for many seasons and anticipate similar results in 2020. The archery hunt can be taken with cross or long bows during the peak rut (archery season begins on September 15th and runs through December 31st) and the Black Powder season begins December 1st and runs through he end of the month. Both season have yielded outstanding trophies!! We have been full time guides for decades in Nebraska and can provide many, many references call or email anytime.
Sean Scott of Scott Outdoors
Website: ScottOutdoors.com
Email: ScottOutdoors@hotmail.com Telephone Number: 816-697-3281
---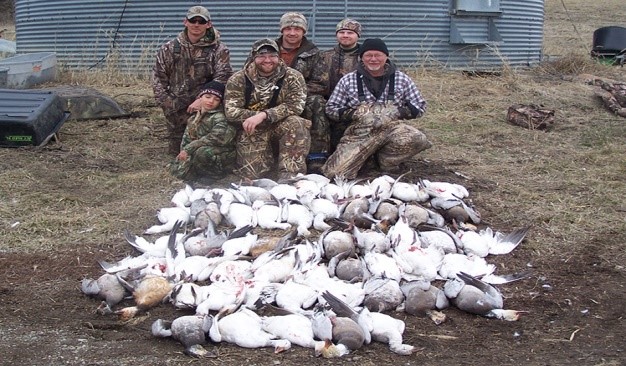 Jon Eaton of Show Me Snow Geese Outfitters in Missouri has donated a 2 days/1 shooter Spring Snow Goose hunt.
Fully guided over decoys with mechanical calls.
Extra shooters may be added at $150/day.
Hunt is good for the 2021 Spring Season.
Reservations must be made by September 30, 2020
Contact Information:
Jon Eaton, Show Me Snow Geese,
Telephone Number: 314 814 3088,
Email: information@showmesnowgeese.net
Website: www.showmesnowgeese.com
**Local Members have hunted with this outfitter in the past**
---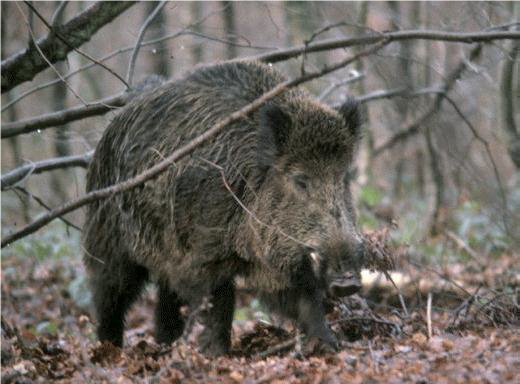 Wilderness Adventures of Monterey, Tennessee has donated a fully guided Boar Hunt for one hunter. This hunt includes room and meals at their lodge and all licenses and permits. Not included is meat processing and tax. Arrival date open for scheduling, please book early to get the time you want. Non-hunters are welcome at the current price list
**Local Members have hunted with this outfitter in the past**
WILDERNESS ADVENTURES, LLC
173 NORROD LANE
MONTEREY, TN 38574
931-839-2091
Or 931-979-4050
---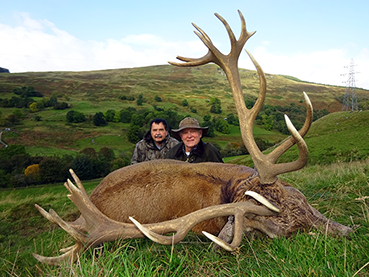 International Adventures Unlimited has donated two different 7 day hunt (including travel time) for 1 hunter. Winning bidder gets there choice of either a Roe Deer (2 deer) hunt or a Red Stag hunt (1 Hill Stag).
The Roe Deer hunt includes 2 roe deer to be hunted in the spring time 2020, 2021 or 2022. The hunt takes place on some of most exclusive and prestigious estates in Scotland. The donation includes lodging at the luxurious Loch Kinnord Hotel, meals, guides, trophy fees for two Roe bucks. Extra hunters are welcome at a cost of $4750 and non-hunters can be added at a cost of $1950.
The second hunt that available is for 1 Hill Red Stag hunt to be hunted in the September/October 2020, 2021, 2022 . This is a 7 day package including travel time for 1 hunter. The hunt includes meals, and lodging at the luxurious Lands of Loyal Hotel. The successful bidder may upgrade to one of our incredible estate stags. Also, while on this trip Roe Deer, Fallow Deer, a Soay, Hebridean , or Jacob's Ram hunt can be taken for $175 per outing and trophy fees. Trophy fees for a are Roe Deer $950, Fallow Deer $1450, Soay $950, Hebridan $1250, and Jacob's Ram $1650. Extra hunters are welcome at a cost of $4750 and non-hunters can be added at a cost of $1950.
The packages begins with the guests' departure on day one, arrival in Scotland on day two, transfers to the hunting area on day three, hunting and other activities on days four, five and six, with the return flight home on day seven. Hunters may extend their stay in Europe at their own expense if they wish. Point of arrival and departure is Edinburgh Scotland. Rental of Game Keeper's rifle is available and recommended. Gun permits are required to bring in your own rifle.
International Adventures at a cost can provide shipping, receiving and clearing of your trophies in Denver, Co. within 60 days of the conclusion of our hunt.
New for 2020! If the winning bidder brings two hunting guests with them, they will receive a week's stay at a most unique castle in the South of France with its own private swimming pool. Call for more details.
Contact Information
Michael and Danielle Grosse
International Adventures Unlimited
PO Box 1157, Gunnison, CO 81230
(970) 641-5369 – Phone
Website: www.internationaladventures.us
Email: inintadvun@gunnison.com
---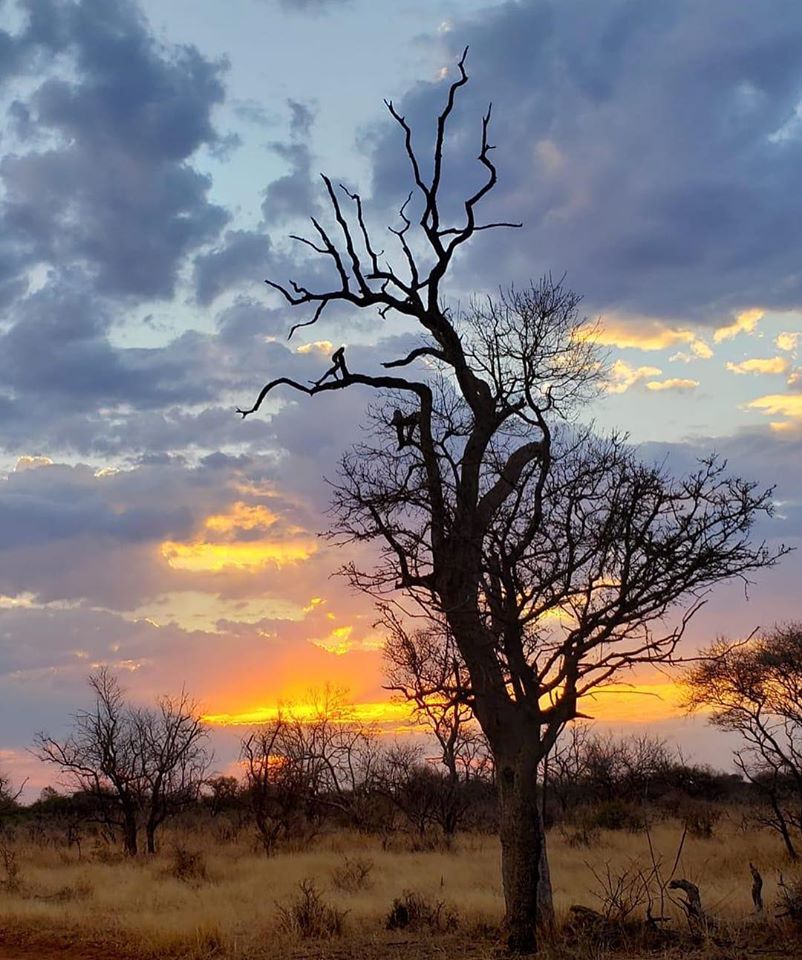 UBATHI GLOBAL SAFARIS is donating a ten-day nine-night plains game hunt which includes daily rates for hunters. If a hunter takes 4 or more animals from the pricelist, a credit of $1000 will apply to each hunter. This hunt is to be taken 2020 or 2021. Trophy fee to include one Nyala bull at no cost to one hunter who purchases this donation
Transport to and from airport will cost $800
Luxurious thatched chalets with in suite baths, meals, all beverages, licensed professional hunter, tracker, skinner, and daily laundry services. Hunt arrival point is OR Tambo airport in Johannesburg, where a representative will meet you.
Hunt may be upgraded to non-hunters ($150/day), additional plains game and dangerous game available per the outfitter's current pricelist. (a person will be considered a hunter if 2 and more animals (one big and one small) are hunted)
Not included in this donation are airfares to Johannesburg, gratuities and any pre- or post-safari accommodations.
UBATHI GLOBAL SAFARIS will also assist in arranging and scheduling any excursions, sightseeing, shopping, or private tours of local destinations for an additional cost.
Also available are:
BUFFALO BULLS @ $9000
SABLE BULL @ $4500
5% discount if 4 trophies or more are mounted with Cradle of man in SA
This donation is given in good faith to help support their worthy cause. With this in mind, we do not allow 2 donation hunts back to back, or at the same time, by the same group
---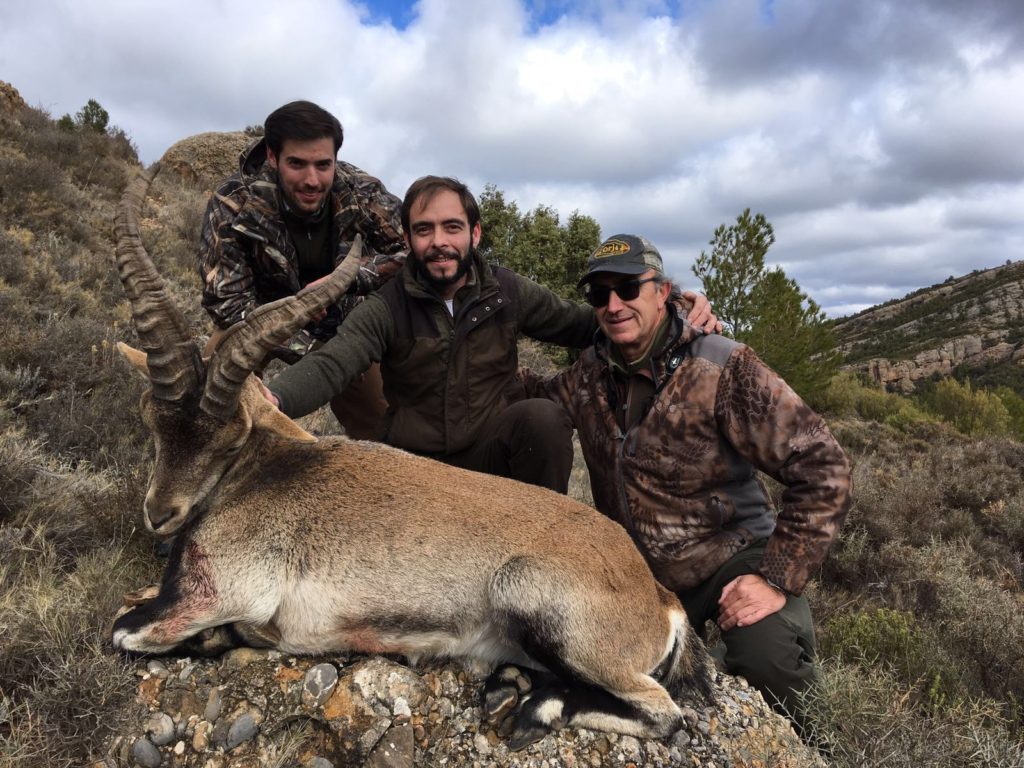 Fran Cortina a Spanish Outfitter and Guide of CORJU Hunting has donated a management Beceite ibex
Price includes:
Transfers from and to Madrid
Management ibex trophy fee
Field preparation of trophy
Professional guide
Rifle and ammunition
Accommodation and food during the hunt
Price does not include:
Vat tax 21%
License 300 USD
Tag 800 USD
Firearm permit 250 USD
Accommodation is a very nice rural hotel; observers are welcome for 250 USD per day including accommodation and food.
This is a great trip to bring family as Spain has great culture, history, food…
We can organize private touring before or after the hunt.
If auction winner wishes, he can upgrade ibex size from management to trophy.
-Upgrade price for trophy ibex up to 69″ 5.500 USD
-Upgrade price for trophy ibex 69″+ (no limit size) expecting trophies 69-76″ 8.500 USD
Fran Cortina
CORJU Hunting
Website: www.corjv.com
Email: upper1984@hotmail.com
---
Check back here and on our Facebook page for more updates soon!