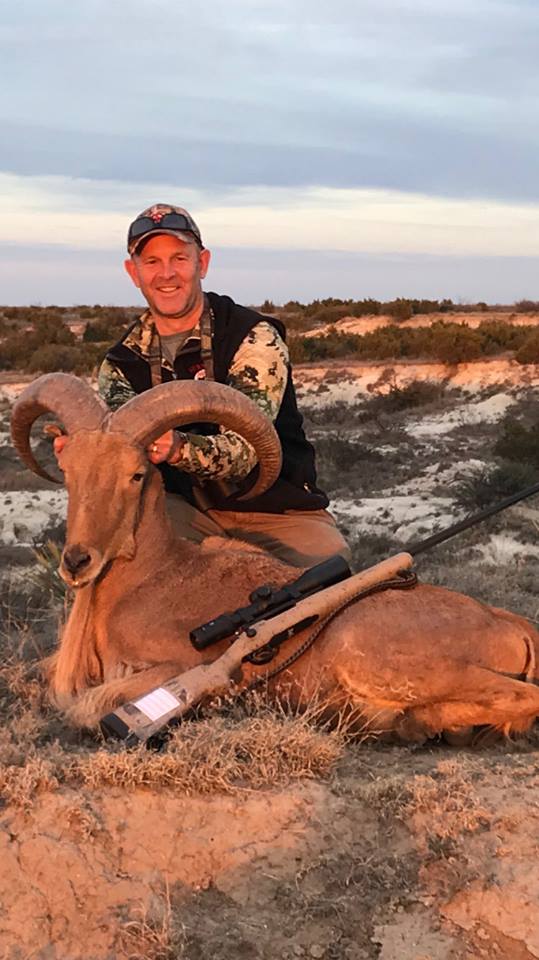 Toby Joe Trudy of Redrock Outfitters has donated a 3 day West Texas
Aoudad hunt for 1 hunter. The hunt is available during February, 2020.
Redrock Outfitters will provide dates to the winning bidder. Hunting
takes place on a private ranch near Post, Texas. Meals, lodging and
guide service are all included in this hunt.

Local Members have hunted with this outfitter in the past

Contact Information
Toby Joe Trudy
Telephone Number: 806 690 7803
Email Address: toby.trudy@gmail.com
Facebook: Red Rock-Outfitters