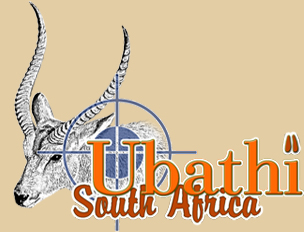 UBATHI'S GLOBAL SAFARIS of South African has donated a safari for up to 4 hunters.   The hunt is for ten-day nine-night plains game safari, includes daily rates to be taken 2019 or 2020.   Enjoy hunting in the Limpopo Province or Northern Cape for up to 4 hunters, trophy fees included are one Blesbuck and one Impala for each hunter. Hunters can alternatively compile their own package of 4 animals from the price list and receive a rebate of $1500 per hunter. 
Transport to and from airport at a cost of $600 per group. Luxurious thatched chalets with in suite baths, meals, all beverages, licensed professional hunter, tracker, skinner, and daily laundry services. Hunt arrival point is OR Tambo airport in Johannesburg, where you will be met by a representative.
Hunt may be upgraded to include more hunters at a discounted rate of ($250/day), non-hunters ($150/day), additional plains game and dangerous game per the outfitter's current price list.
Not included in this donation are airfares to Johannesburg, gratuities and any pre-or post-safari accommodations.
UBATHI'S GLOBAL SAFARIS will also assist in arranging and scheduling any excursions, sightseeing, shopping or private tours of local destinations for an additional cost.
AVAILABLE FOR 2019 BUFFALO BULLS @ $9000 DISCOUNT OF $1000
SABLE BULL @ $4500 DISCOUNT OF $2500
Also at no cost: NIGHT HUNT FOR VARMINTS or HALF A DAY OF BIRD HUNT
Contact Information:
Rene Barnard
Email: ubathi.sa@gmail.com
Website: www.ubathisouthafrica.co.za www.glovalsafaris.co.za