We are pleased to offer exciting hunts, trips and unique items at our 2023 Banquet. Check out our African adventures below!

10-Day fully guided plains game hunting safari for two hunters and two non-hunters in Northern Namibia.  Pickup/departure point is Windhoek, Namibia. Day of arrival & day of departure are included in the 10-Day safari.
HUNT INCLUDES:
 TROPHY FEES include two cape eland, two warthogs, and two red hartebeest - one each per hunter
 One day of bird shooting (bird shooting day may be waived in favor of a day of hunting plains game)
 Field prep of trophies (capping, skinning, salting)
 Accommodations & daily laundry service at Ohange Lodge Mountain Huts
(www.ohange.com) with ensuite facilities. Lodge is a 20-minute drive from Hoba
Meteorite (world's largest known meteorite)
NOT INCLUDED:
 Expenses before arrival and after departure from Windhoek Airport
 Transportation costs for 4 from Windhoek to camp & back to Windhoek ($800.00)
UPGRADE COSTS:
 Additional hunting days or hunters may be added at $300 p/p/p day and non-hunters at $130 p/p/p day
 Additional trophies may be taken per web price list
HUNT DATES:
 Available dates from 2023-24
Note: This hunt cannot be combined with any other donation hung from Afrihunt Safaris
Contact Information:
Justus Brits
Afrihunt Safaris
Website: www.afrihuntsafaris.com
Email Address: justus@afrihuntsafaris.com
USA Phone Number 210-440-2775
---

Big Water Safaris located in Laohu Valley Reserve, Philippolis, South Africa has donated a hunt for 2 hunters.
Hunt details:
 2 hunters for 8 nights and 7 hunting days
 Full accommodation (All meals, drinks, daily laundry etc.)
 2 hunters one PH basis.
 Trophy fees include 4 non-trophy animals per hunter (1 x large animals and 3 x small animals).
Large animals include blue wildebeest, black wildebeest. Small animals include springbuck, blesbuck, warthog.
Excluded are airfare, pre and post safari expenses, dipping, shipping and taxidermy work. Additional trophy animals hunting is available at current price list. Any caping of non-trophy animals is a $100 each.
Flights need to be booked to Bloemfontein (2.5 hours' drive from Philippolis)
Timeframe –2022, 2023
Big Water Safaris forms part of a conservation effort to save the critical endangered Tiger Sub Specie, "Tigress Amoyensis" (South China Tiger) www.savechinastigers.org. Laohu Valley Reserve is a preserve of 83,000 acres was set up in 2002 in Philippolis, South, Africa to help with the breeding and rewilding of zoo born tigers from China. The project started with 5 tigers and the numbers have now grown to 23. These tigers need 10-14 lbs of meat per tiger per day to survive or an equivalent of 23 springbuck or similar weight animal every 3-4 days. This gives hunters the unique opportunity to contribute directly
to our conservation project where the money generated sustains the preserve and rewilding efforts of the team. This is also one of the few places in the world where hunters can have firsthand experience feeding the large predators and see what actually happens with the animals they shoot.
Hein Funck
Big Water Safari
www.bigwatersafaris.com
email address: heinfunck@gmail.com
---
Du Duine Safaris
Bert Meyer of De Duine Safaris South Africa is donating a 6 day hunt for 2 hunter.  Trophy fees include 2 Gemsbuck, 2 Blue Wildebeest, 2 Blesbuck
Included in the hunt is- NO LESS THAN 2 HUNTERS – Day of arrival, 6 days hunt, day of depart, lodging for 2 hunters and 2 X 1 PH GUIDE
Each Hunter MUST purchase an additional 3 animals off of the current price
Hunting mostly in the VRYBURG AREA
Extra days for Hunters or Extra Hunters who wants to join the first two hunters -- $200 a day each
Non Hunter to come with on this trip $120/day
Hunt can be taken in 2023/2024
You fly from the USA to OR Tambo Airport in South Africa and connect to Kimberley Lodges on our concession is good for the whole family – Brick with steel roofs or Thatch Grass Roofs
Gun import permits are done when the Hunters reach our point of entrance at Johannesburg OR Tambo. It is of great help if you use Gracy Travel to assist you from the USA to Africa and back ALSO BUYER CANNOT USE MORE THAN ONE DONATION AT A TIME
We shall always offer the hunter further discounts from our pricelist
Contact Information
BERT MEYER OUTFITTER –
E MAIL – BEMEYER@MWEB.CO.ZA
WEBSITE – WWW.DEDUINESAFARIS.INFO
---

NAME OF COMPANY & OUTFITTER: Leopard's Valley Safaris
BRIEF DESCRIPTION: Leopard's Valley Safaris has donated an African Big game safari (7) day and (6) Night safari for (1) Hunter and (1) Observer for $2,500 towards the trophy fee OR (2) Hunters for $5000 ($2500 per hunter) for one of the listed big Game animals. Eland, Red Lechwe , Nyala, Sable, Roan, Giraffe or Buffalo.
Come and experience an authentic spot and stalk hunt for Sable, on fair chase areas, that is guaranteed to get your heart racing!
Here is a link to a video which highlights our hunting
With additional access to over 190,000 acres of game rich land in the Karoo region of the Eastern Cape, Leopard's Valley Safaris offers some of the best fair chase hunting for animals that everyone dreams about. Including East Cape specialty animals.
This hunt is available in 2023 or 2024 and may be upgraded to include a larger Sable or by adding other 30+ available species. Additional guests are welcome at $400/day for hunters and $195/day for non-hunters. Transportation during the hunt is mostly by vehicle with hunting done by spot & stalk.
LOCATION: Eastern Cape, South Africa.
SPECIES INCLUDED: (1) Hunter and (1) Observer for $2,500 towards the trophy fee OR (2) Hunters for $5000 ($2500 per hunter) for one of the listed big Game animals. Eland, Red Lechwe , Nyala, Sable, Roan, Giraffe or Buffalo .
ARRIVAL & DEPARTURE: Port Elizabeth, South Africa
ACTUAL HUNTING DAYS: 7 days
DATE OF HUNT: 2023 or 2024
HUNTERS & NON-HUNTERS INCLUDED: 1 hunter, 1 non hunter
METHOD OF TAKE: Rifle
TYPE OF ACCOMODATIONS ON HUNT: luxury lodging, totally off the grid, Wifi available
ITEMS INCLUDED: (1) Hunter and (1) Observer for $2,500 towards the trophy fee OR (2) Hunters for
$5000 ($2500 per hunter) for one of the listed big Game animals. Eland, Red Lechwe , Nyala, Sable, Roan, Giraffe or Buffalo, lodging, meals, beverages, PH, tracker, Skinner,
ITEMS NOT INCLUDED: dip & packing, trophy export, rifle hire, ammunition airfare, airport transfers between Port Elizabeth and hunt concession at $600/vehicle (600km), arrival/departure days charged at the observer rate of $195/pp, 15% VAT on day rates.
To secure a date and professional hunter, there will be a $1000 non-refundable deposit which will be credited to your account, and is fully deductible from any extra animals, days, tours, etc.
ADDITIONAL TROPHIES CAN BE HARVESTED AT CURRENT PRICE LIST.
TRANSPORTATION COST FROM ARRIVAL/RETURN POINT: $600 ROUNTRIP (600km)
TRANSPORTATION DURING HUNT: 4X4 Vehicle, spot and stalk
COST FOR EXTRA HUNTER: $400/day NON-HUNTER: $195/day
CAPING & FIELD PREP: Yes
TROPHY TO SHIPPER: Yes
DIP & PACK: No
TAXIDERMY: No
OTHER NOTES: May upgrade to bigger animal, extra hunting days, additional hunters/observers or
photo safaris after the hunt.
This donation is given in good faith to help support the fundraising efforts for
this conservation minded association. We also wish to encourage
conservation funding on the ground in Africa, through hunting. With this in
mind, we do not allow two donation hunts, with any other outfitter, to be
scheduled back-to-back or at the same time, by the same group. No gifting or
reselling to any third party.
CONTACT INFORMATION:Dave Davenport – dave@leopardsvalley.co.za www.leopardsvalley.co.za
VALUE: $8100
This is a 100% donation
INCLUDES:
• Service of professional hunter
• Hunting vehicle
• Trackers and skinners
• Accommodation, all meals, soft drinks beer and wine.
• Daily laundry service
• Field preparation of trophies
• Hunting license
• All transport by road for the duration of the safari while hunting
EXCLUDES:
• All air travel
• Pre and post safari accommodation and meals or any non-Leopard's Valley Lodge accommodation.
• Pre and post lodge accommodation and meals @ $195 per person.
• Rifle hire and ammunition - $30 per day excluding ammunition - $200 for 7 Day
safari, $300 for 10 Day safari.
• The preparation, dipping, packing, documentation and export of trophies from South Africa.
• Gratuities
• Trophy fees on additional animals taken, as per our pricelist.
• Day trips at $300 per vehicle per day
---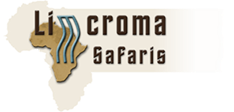 Limcroma Safaris of South African Limpopo Province has donated a 10-day hunt Plains game safari hunting safari for (2) hunters. Trophy fees included are for 1 Zebra or Blue Wildebeest and 1 Impala, Blesbuck or Warthog for each hunter, for a total of 2 animals for each hunter. With nearly 200,000 acres of privately owned and closely managed hunting concessions, Limcroma Safaris operates a first
class safari adventures in the Limpopo Province, the premier hunting destination in South Africa.  This exclusive 10 day plains game safari includes daily rates for 2 hunters, trophy fees for 1 Zebra or Blue Wildebeest and 1 Impala, Blesbuck or Warthog for each hunter, licensed professional hunter, tracker, skinner, camp staff, and daily laundry service. Guests will enjoy delectable cuisine prepared in traditional South African fashion, wild game dishes, and beverages including fine South African wines, local beers, and liquor.  Accommodations include luxurious native thatched five-star chalets with ensuite baths.
Upon arrival at OR Tambo International Airport in Johannesburg, guests will personally be met by a Limcroma Safaris Representative and transported to their private game lodge. Additional plains game and dangerous game species may be added at current price list prepared at a reduced rate exclusively for Safari Club International Chapters.
Other Information:
 Hunters are responsible for transportation to and from Johannesburg or Tambo International Airport
 Transport to Limcroma Safaris private game lodge at the rate of $600.00 per group
 Additional hunters are welcome at the reduced rate of $400 per day
 Additional observers are welcome at the reduced rate of $250 per day
 Hunt dates are March to November, 2023 or 2024
Local Members have hunted with this outfitter in the past
Contact Information:
Jeff C. Kennedy
Cell Phone: 817-271-9858
Email address safari@limcroma.com
Website www.limcroma.com
---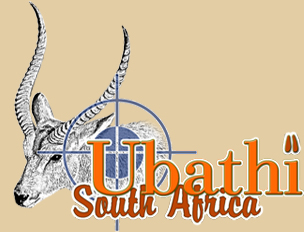 UBATHI GLOBAL SAFARIS - SOUTH AFRICA
We are inviting two (2) hunters come and enjoy hunting in the Limpopo Province. This hunt is to be taken 2023 or 2024
UBATHI GLOBAL SAFARIS donates a ten-day nine-night plains game hunt which includes daily rates for hunter. If a hunter takes 4 or more animals from the pricelist, a credit of 1500 usd will apply. Additional hunters welcome to hunt from pricelist.
In addition, we will offer ONE NYALA @ no cost to one hunter who purchase this donation.
Transport to and from airport is included and value at 800usd usd
Luxurious thatched chalets with en suite baths, meals, all beverages, licensed professional hunter, tracker, skinner, and daily laundry services.
Hunt arrival point is OR Tambo airport in Johannesburg, where a representative will meet you.
Hunt may be upgraded to non-hunters ($200/day), additional plains game and dangerous game available per the outfitter's current pricelist. (a person will be considered a hunter if 2 and more animals (one big and one small) are hunted.
Not included in this donation are airfares to Johannesburg, gratuities and any pre- or post-safari accommodations. UBATHI GLOBAL SAFARIS will also assist in arranging and scheduling any excursions, sightseeing, shopping, or private tours of local destinations for an additional cost.
100% donation
Value = 10800 usd per hunter