Keep us on your calendar!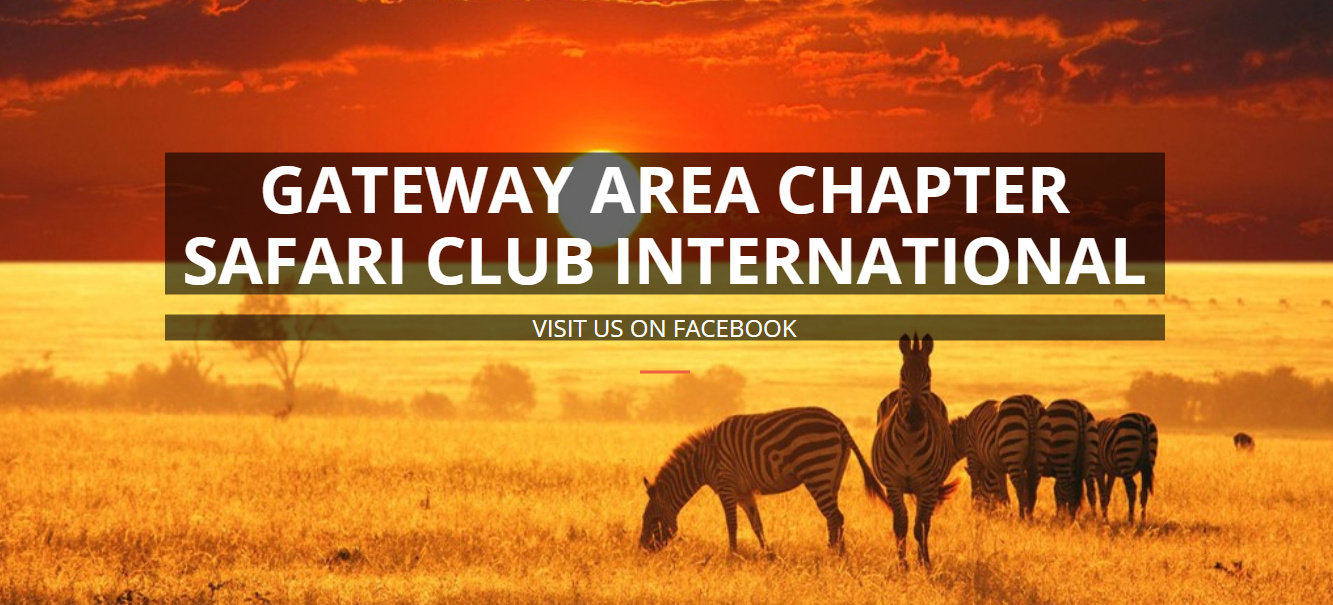 Welcome to the Gateway Chapter of SCI!
Safari Club International is the leader in protecting the freedom to hunt and to promote wildlife conservation worldwide.
Safari Club International dates back to 1972 and was started in Los Angeles, CA. Since then SCI has established itself as "First for Hunters" and "First for Wildlife" across the globe with over 190 chapters and 50,000 plus members.
The Gateway Area Chapter is involved in a number of activities locally to further the missions of hunter advocacy and education and science-based wildlife conservation.
The funds raised each year at our banquet and auction support a number of important initiatives like: youth shooting and archery programs, MO Share the Harvest, MO Elk Restoration Project, as well as anti-poaching efforts by educating the public on the important partnership between ethical hunting and wildlife conservation.
We encourage you to spend a little time on our website to learn more about our chapter activities and how we are making an impact in preserving our hunting heritage for future generations in the Gateway Area and around the world.
Let's Get in Touch!
If you are passionate about preserving our hunting heritage and supporting science-based conservation efforts here and around the globe, we invite to join our ranks by visiting our membership page where you can download and complete a membership application. For more information on SCI or the Gateway Area Chapter, please feel free to e-mail us at gateway@gatewaysci.org.